The Monitor Monitor participates in the Amazon Affiliates program and may receive a small percentage of a sale at no extra cost to you when you click some links on our site
Here we will review some of the best available 144Hz IPS monitors available on the market to enhance your viewing and gaming experience. Once you have taken the plunge, it is highly likely you will be blown away by the quality provided through these monitors.
What is a 144Hz IPS Monitor?
An IPS monitor, AKA in-plane switching monitor, aligns the LCD molecules within your screen at right angles to each other. This provides a much sharper picture quality and overall highly improved visual experience.
IPS helps to deliver the best quality viewing angles, better colors, a wider variety of shades in each color and ultimately a more high-definition picture quality. They can really help to make the gaming experience much more realistic. Fast moving scenes and games are brought sharply to life through IPS monitors. Their pricing reflects their quality and appeal to the high-end gamer.
Adding to that, 144hz refers to the refresh rate of your screen or in basic terms, how many frames your monitor can display in one second. In general, the higher the refresh rate of your screen, the smoother visual your game will have. This is highly beneficial in fast moving action games or First Person Shooters where there is a fast pace and lots of things are happening in quick succession.
Many screens operate at 60Hz, this is of course a big jump down from 144Hz. This is reflected in the pricing of 144Hz screens but is also, undoubtedly reflected in the increased end quality of the 144Hz screen which is indeed mind blowing.
Combining both of these technologies give the end user an exhilarating visual masterclass which they can be astounded by. State of the art technology combining to create visual perfection of course comes at a price, however in this review we will identify multiple options to suit a variety of users.
Asus MG279Q
The Asus MG279Q offers a 27" screen with 8 bit color depth and a white LED array along the edges. This is a superb screen for color accuracy and high contrast. It runs with AMD Freesync technology implemented and has been available from around 2014.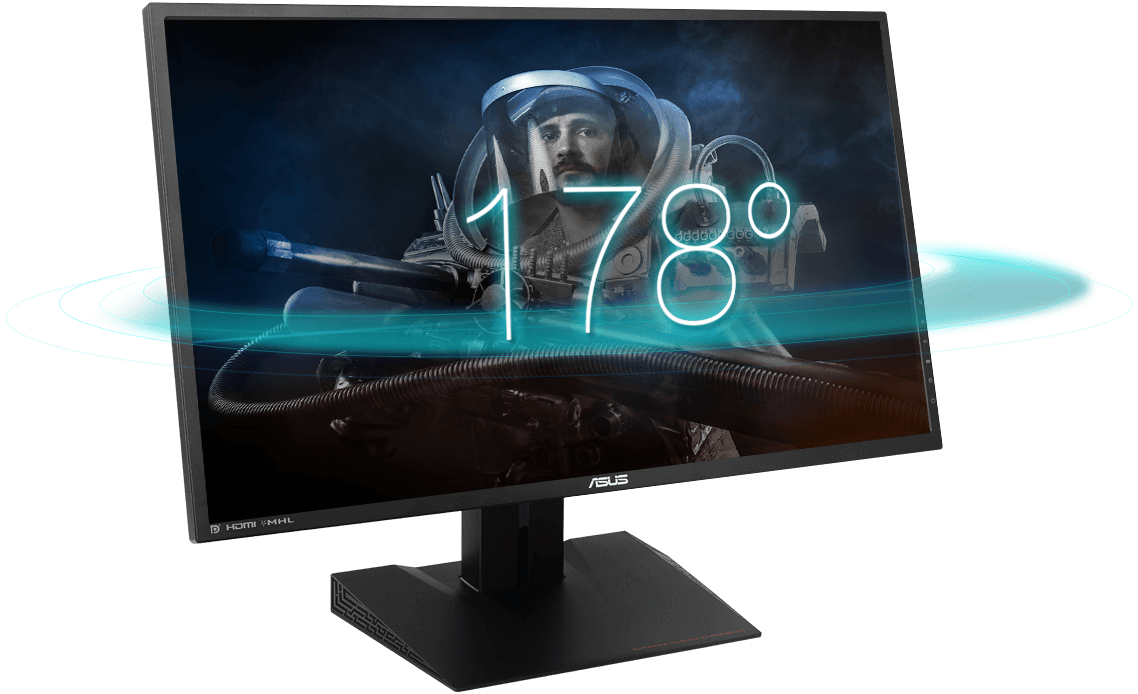 It also makes use of Advanced Hyper Viewing angle technology to display remarkably high quality off-axis images. The Asus has a frames per second matching range of only 35-90Mhz though which could be an issue for some users.
With its stand it can swivel into portrait mode and also tilt and pivot up and down as well as to the left and right. This can be an excellent asset as far as flexibility and covering awkward viewing angles is concerned.
It has 2 USB 3 ports in the rear, a HDMI socket and a mini Display Port output. This is essential for connecting your external drives and devices. At a weight of 7.3KG it is also a little lighter than some rivals.
The Asus MG279Q is a solid offering and is well finished with nice edges in a matte finish.
It is available on Amazon with a three year warranty. Check out the price here
Acer Predator XF270HU
The Acer Predator XF270HU is the next in our review of 144Hz IPS screens for the gaming market. It is another model offering AMD Freesync technology and again comes in with a very health 27inchs, excellent for the avid gaming market.
The Acer Predator XF270HU is equally capable of its high-end counterparts which operate NVidia G-Sync. From a specification viewpoint, this is more than capable of holding its own.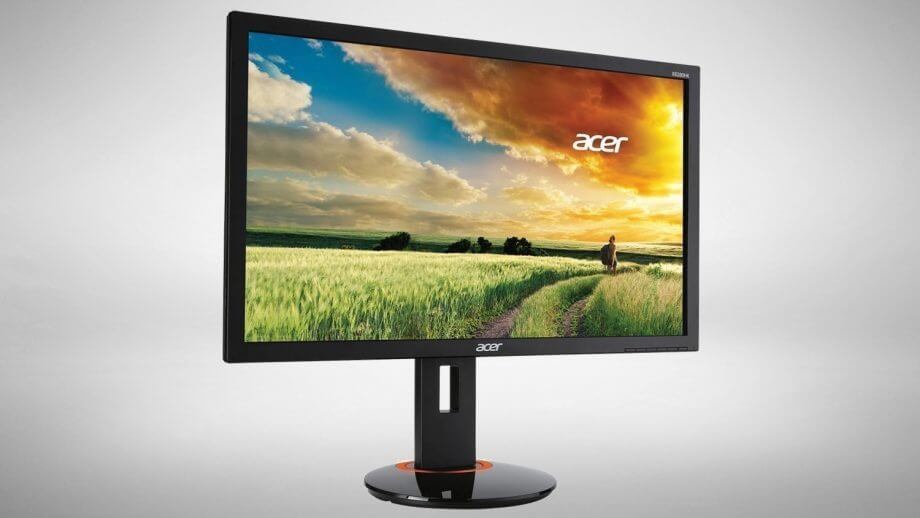 Design wise, Acer Predator XF270HU is quite basic. However, it still ticks all the required boxes in terms of its matte black finish. It also features 4 convenient USB 3.0 ports, two on the back and two on the left side as well as the expected HDMI and DisplayPort outlets. One DVI port is also present.
It weighs in at 7kg and can swivel in to portrait mode also with its stand. Also included are a pair of 3W speakers and cables for DVI, USB 3.0 and DisplayPort alike.
This represents excellent value for a high-end gaming monitor offering the best possible viewing experience. Check it out on Amazon
Acer Predator XB272
A new entrant this year into the 144Hz IPS gaming monitor market and immediately rising to become one of those rivaled for top spot is the Acer Predator XB272-HDR. It again features a more than decent 27inch screen and displays in High Definition 4K resolution.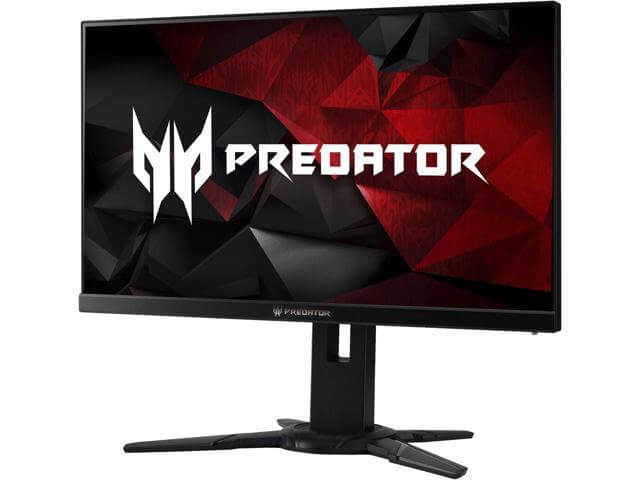 It sports the classic predator model design of thin bezels and looks eye catching with its stand which can tilt the screen in any direction quite flexibly and into full portrait mode with ease. The monitor itself is also compatible with a VESA mount allowing for extra options.
It features DisplayPort, HDMI and USB 3.0 as standard. Operating with NVidias G-Sync technology allowing for an ultra-smooth visual gaming extravaganza. Also, this monitor features predator GameView technology which allows you to boost dark view levels and make precise color adjustments quickly for the optimal gaming experiences.
Because of the wealth of features and sheer power of this monstrous beauty, you would think it would be out of the regular price range, however it is actually quite reasonable.
Check prices and ratings on Amazon
EIZO Foris FS2735
Next up in our review of the best available 144MHz IPS monitors is an offering from the lesser known Japanese display maker Eizo with their Foris FS2735.
The Foris FS2735 offers the same exemplary technologies as are present in the other monitors we have reviewed. Combining with AMD Freesync technology, it offers a quite simply stunning visual display, outshining many of its better known competitors.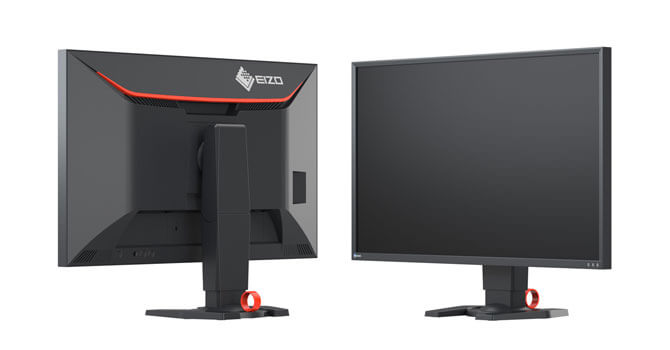 Your purchase also includes a VESA mount should you opt for another angle instead of using the stand. In terms of design, again the Eizo is leagues ahead, it looks fantastic and is intricately designed with many curves and obvious care to set itself apart from other more generic designs.
It avails of two HDMI ports, DVI and DisplayPort as standard and 3 USB 3.0 ports for maximum connectivity. One of the other fantastic advantages of the Foris FS2735 is that it comes along with a five-year warranty. With this you can rest easy in the knowledge your purchase will not break down easily.
This is at the higher end of the market. That said, you get the most astounding visual quality and also a long-term warranty. Check out the price
Pixio PX277
One of the most affordable yet still superb quality offerings. Next in our review of the best 144Hz IPS monitors is the Korean Pixio PX277. Do not be fooled by its great value pricing. This monitor is every bit as capable as its big league competitors.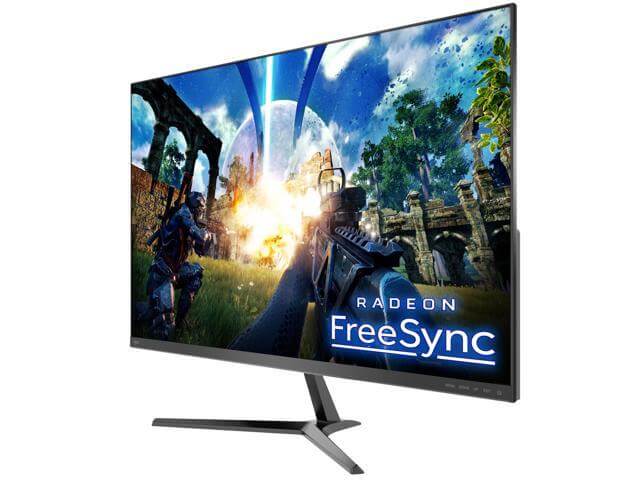 Again it offers a 27 inch display and implements AMD Freesync technology which helps keep it very price friendly. The design of the Pixio PX277 is quite aggressive with thick bezels which may be a niche taste for some in 2017, however it offers fantastic display quality and gameplay performance to rival any.
In terms of connectivity, again it performs very well with 2 HDMI ports, a DisplayPort and mini DisplayPort. It also features one USB port for your convenience.
There is no doubt that if you are searching for a combination of performance and great value, this is the choice for you. The Pixio PX277 is quite inexpensive. It is the lowest price in our review, but quality is certainly not compromised. Check prices and ratings on Amazon
LG 34UC79G
The final monitor in our comprehensive review is a dragon from LG. The LG34UC79G is a recent entrant to the 144Hz IPS market from the Korean giant. It runs using AMD Freesync technology.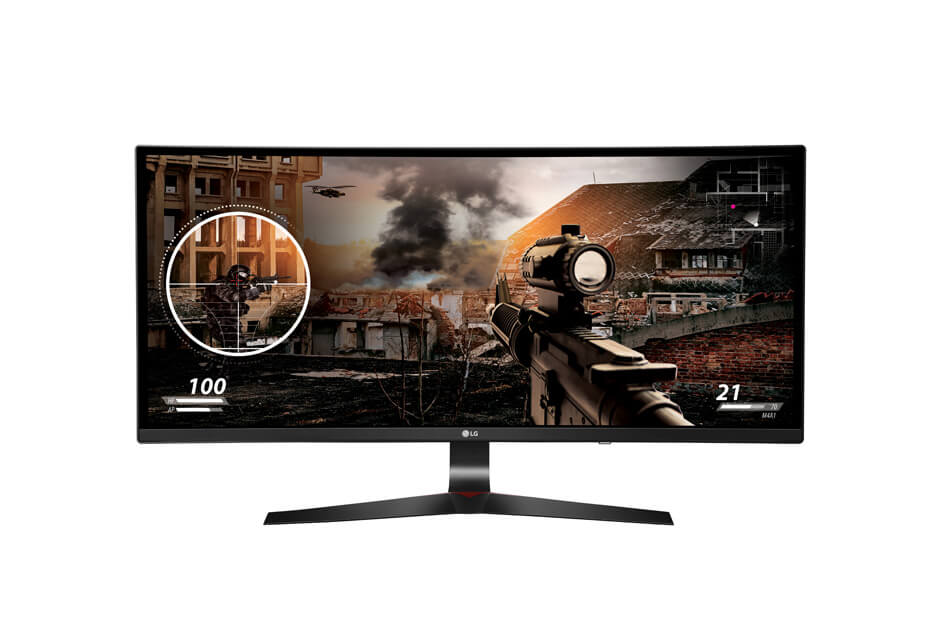 As the model name suggests, it offers a huge 34inch screen, ideal for hardened gamers investing many hours of into the most visually stimulating games. Its slightly curved screen is an added feature and it is often the monitor of choice for many South Korean PC rooms which are filled with avid gamers 24/7.
It comes in a bezel free, black cabinet, splashed with red on the back casing to add some eye-catching color. The LG also comes with a VESA mount for wall mounting should you require it.
Connectivity wise, all ports are at the rear and include two HDMI ports, one DisplayPort and three USB 3.0 ports. Its performance is noted as being very stable and solid. With such a fantastic screen size and display, the price can be thought of with reasonable value. Have a look here
Take the Plunge
We hope you enjoyed our rundown of the best available 144Hz IPS Monitors to suit any budget. Now, don't delay, take your gaming endeavors to the next level by purchasing one of these beasts