The Monitor Monitor participates in the Amazon Affiliates program and may receive a small percentage of a sale at no extra cost to you when you click some links on our site
As we write primarily on monitors, we get this question a lot – is AOC a good monitor brand. Our readers want to know whether they should buy monitors from AOC or not. It is not that easy to answer. That is why we have come up with this article.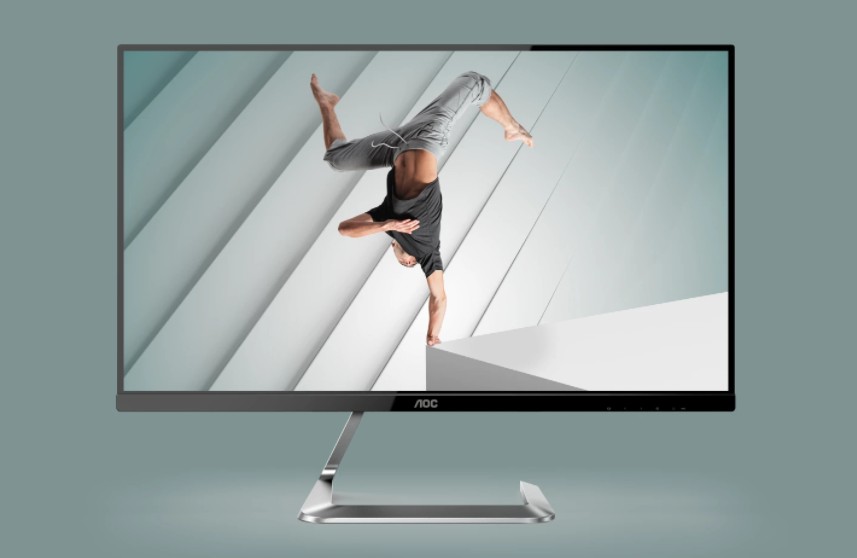 Here we will talk about the AOC brand in detail from different perspectives. Also, we will try to answer some of your frequently asked questions about this brand. By the time you have read this post, we hope you will be able to decide for yourself whether AOC is a good monitor brand or not.
So let's cut to the chase…
Is AOC A Good Monitor Brand?
We wish we could give you a shortcut answer to this. But it is not possible to do that. We can say that AOC has some high-end good quality monitors. Also, the pricing of their products is very reasonable.
Like most other brands, their products also come with some drawbacks. And at the same time, their monitors are high-performing. So, we should know more about this brand to comment on this.
A little Background on AOC:
After our research, we have found that AOC was established in the 1960s. That means the company is more than 50 years old. Initially, they would use manufacturer color TVs. And, AOC brand was supplying their products all over the world except for North America. Their main market was Europe and Asia. However, by 2007, they have covered more than 40 countries supplying their products.
Slowly, they started to widen their market share. And, they have entered the USA market as well. Because of their slow approach, many consumers are not familiar with this brand. Most of them think that AOC makes Chinese knock-off monitors. But that is actually not the case.
You can see that they are in this industry for more than a half-century. And, they are still in the scene as one of the most popular budget-friendly monitor brands. This is only possible because they are producing good quality products.
Introduction to AOC:
The brand AOC was established back in 1967. Since then, their main focus was to offer the best quality display for the consumers. As a result, they have been innovating and improving their technology to improve their products. AOC wants its customers to have a great experience using their products.
Even though AOC would manufacture TVs back in the days, they only manufacture monitors right now. At the moment, they several types of monitors. For instance, they have monitors with eye-catching designs for style-conscious home users.
Similarly, they have office monitors with comprehensive ergonomic adjustment options. In addition, they also have ultra-powerful gaming monitors with high-end configurations. You will get a 3-year warranty with all of their new monitors. In addition, they also make their monitor very energy efficient.
We have also found out that AOC stands for Admiral Overseas Corporation. The company was founded in Chicago, Illinois, USA, by Ross Siragusa in 1934 as Continental Radio and Television Corporation. However, they moved to Taiwan in 1967. After that, they started to export color televisions overseas.
After one year of their establishment and relocation, they renamed the company from Admiral Overseas Corporation to AOC International. Now the headquarters of AOC is located in Taipei, Taiwan.
Also, AOC is owned by TPV Technology at the moment. And, you can see that this company has a long history. It is not a new brand at all. AOC is a 12 billion USD business conglomerate based in Taiwan and formed in the USA.
Does AOC Make their Own Monitors?
Many of our readers are concerned about this. They want to know whether AOC makes their own monitors or not. We have come to know that AOC does make its own monitors.
However, they don't manufacture them in the USA. Rather, they have their own factories in China. So, in truth, AOC monitors are made in China.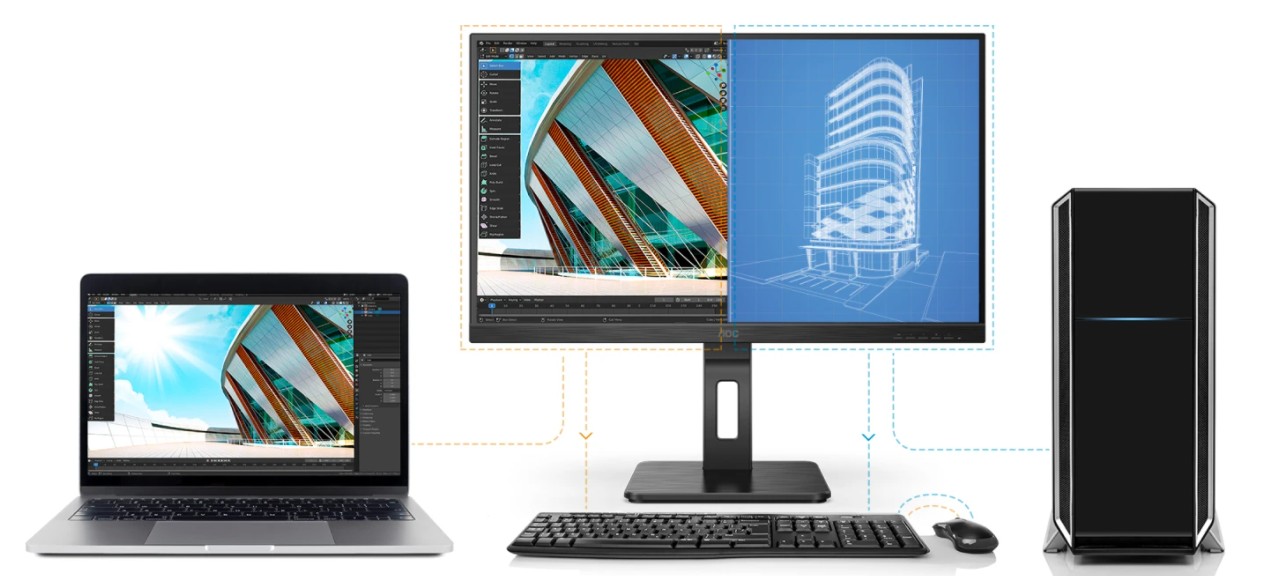 But that doesn't mean that the quality of their products is not up to the mark. They manufacture their monitors and other products in China to cut the overall cost. Because of that, they can offer their monitors at a very budget-friendly price range.
The Company Philosophy:
We have already shared this briefly above. The main purpose of AOC is to offer the best display technology to the users. Also, they want to keep the pricing to a reasonable range. You will also like that they manufacture environment-friendly and energy-efficient monitors.
They are also committed to their top-notch after-sale service. As you know, they are offering a 3-year warranty.
About AOC Monitors
Before buying a monitor, you should be familiar with the brand. Also, you should be aware of the quality of their products. Otherwise, you might spend your money in the wrong place.
As a result, in this section, we will cover a few factors you should be concerned about before deciding whether AOC a good monitor or not. AOC has all types of monitors in various sizes. For instance, you can get portable monitors, gaming monitors, home/office monitors, and more. Let's learn more about this brand.
●       Design
Usually, the design and outlook of your monitor should not be the primary concern. However, that doesn't mean that you will use a monitor that looks ugly. And, lucky for you, AOC is very concerned about their design approach when it comes to the monitor.
Most of their new monitors come with a bezel-less design. That means it will look neat, and you can use them for a multi-monitor setup perfectly. We have also seen some aggressive designs on their gaming monitor lineup.
Another thing we have noticed is that they have some monitors with uniquely designed monitor stands. Some of their monitors also support VESA wall mounting. Depending on the monitor, you will get pivot, tilt, and height adjustment compatibility.
Their monitors also have a cable management system. In addition, their portable monitors come with specially designed covers. So you can use them as tablets. Overall, we can tell that we are amazed by the unique, minimalist, and futuristic design aesthetic from AOC.
●       Performance
Next, we will talk about the performance of AOC monitors. And, we can also tell you that the performance of a monitor would be one of the topmost priorities when choosing a monitor. Truth be told, AOC is making monitors with excellent specifications.
Their monitors come with perfect color accuracy. You will also find high refresh rate and low response time monitors on their gaming monitor lineup. In addition, their monitors also come with multiple connectivity ports at the back.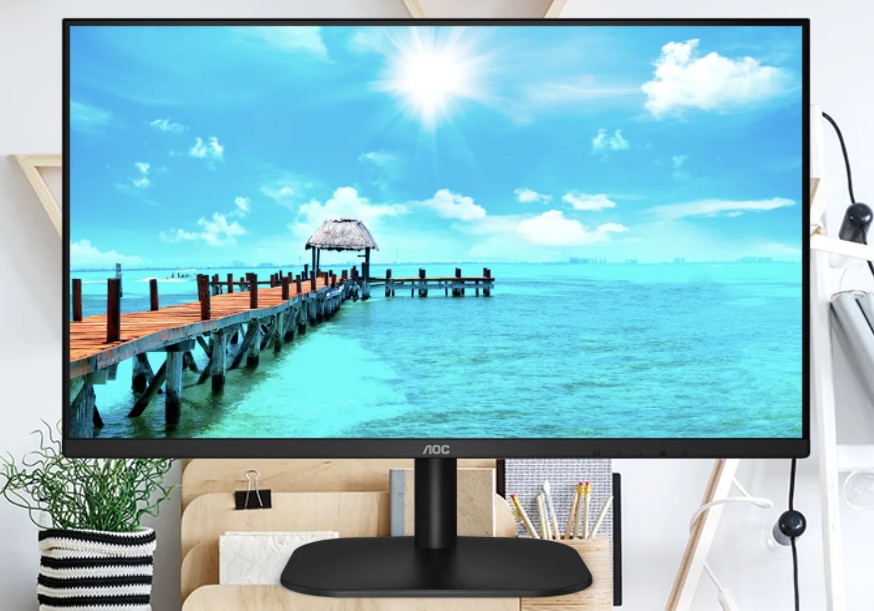 Whether you will be gaming or browsing the web, you will be amazed by the performance of AOC monitors. So, when it comes to performance, you can rely on AOC.
●       Price
It is true that AOC is offering their monitors at a very reasonable price. Sometimes, because of their low price, people think that these are low-quality monitors. But that is not the case. Actually, they are competing against top name brands with this competitive pricing.
You see that they are not spending much money on advertising or promoting their products. So the low price is a way to catch the attention of new customers. So, when it comes to pricing, we could easily tell you to go with AOC.
●       Build Quality
It would help if you also were concerned about the build quality of your monitor. Reportedly, AOC is using high-grade materials for manufacturing their monitors. They don't use refurbished display panels. You are getting brand new everything when you are going with AOC. You will love their unique monitor stands.
Also, they use metallic monitor stands on their high-end monitors. You will also love that all of their monitors come with free connectivity cables like HDMI or DisplayPort cables. Additionally, their portable monitors are made with heavy-duty materials as well. If you are using them properly, they will last a long time.
●       Specifications
AOC has a lot of high configuration monitors. For instance, their new AOC Q27T1 monitor is a 27-inch monitor with a resolution of 2560x1440p. It has a response time of 5 ms and a refresh rate of 75 Hz. This is a mid-range monitor.
But they have top-of-the-line monitors as well. For example, the AG493UCX monitor is an ultra-wide curved monitor with a screen size of 49 inches. This is one of a kind monitor. It has a 120 Hz refresh rate and DisplayHDR 400. This monitor comes with remote control.
So, you have full control over your monitor even from a distance. You will also like that it comes with USB-C connectivity to simplify the connection between the monitor and the source.
On top of that, the monitor also has a 1 ms response time. Another unique feature of this monitor is that it has a peak brightness of 550 nits. Similar to this, most of their monitors come with high-end specs.
●       Display Panel
Obviously, you should be concerned with the display panel they are providing. Our researchers found out that AOC uses all types of popular display panels on their monitors ranging from TN panel, IPS panel, and even VA panel.
They also offer curved monitors, widescreen monitors, and the usual monitors. So, in terms of the display panel quality, you are getting top-quality monitors from AOC.
What Previous Buyers Said?
We have scoured the internet for honest opinions on AOC monitors. And, honestly, the majority of the reviews were positive. Of course, some users have complained about some issues like backlight uniformity, color accuracy, and brightness.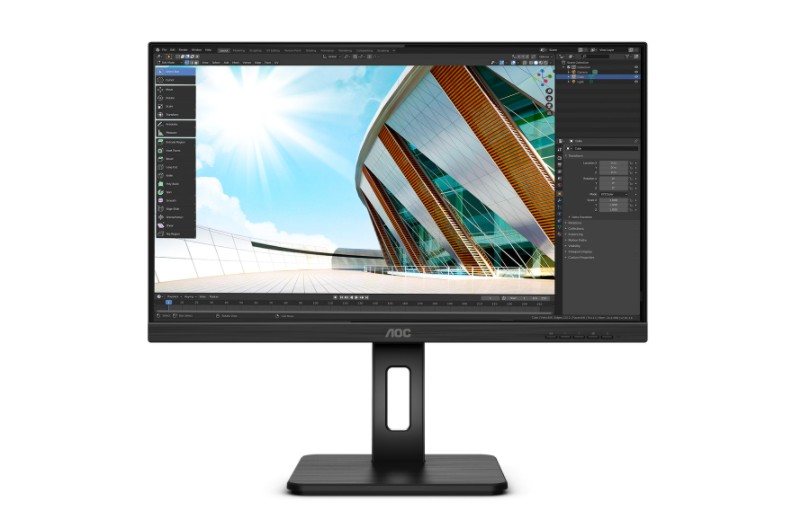 It is usual for monitors to receive complaints about these as no single monitors are alike. Other than that, most buyers have said that AOC is offering top-notch monitors for the price.
FAQ about AOC Monitor Brand
In this section, we will answer a few frequently asked questions about the AOC brand.
Are AOC Monitors Made In America?
No. AOC is a Taiwan-based company. And, AOC monitors are made in China. This is done to cut the overall production cost.
Is AOC Made By Samsung?
No. AOC and Samsung are two different brands.
Where Are AOC Monitors Made?
AOC monitors are made in China.
Is AOC a Chinese Company?
No. AOC International is a Taiwan-based company. It was founded in 1967 in the USA. Later, they moved their business to Taipei, Taiwan.
Are AOC Monitors Good For Gaming?
Yes. AOC has some of the best monitors for gaming.
Is AOC a Good Brand?
Yes. AOC is a good brand for display and monitors. It is because of their price to performance ratio. Also, it is an experienced brand in the industry.
Final Verdict – So Is AOC a Good Brand?
In our opinion, AOC is a good brand. Why? If you have read the post above, you should realize that this is a brand with a great track record.
Also, they are an international brand with millions of sales and customers worldwide. Next, they are offering monitors at a very reasonable price compared to other popular brands.
Along with that, you are getting high-performing monitors with great specs. All in all, you can say that AOC is a good brand. But of course, there are better brands out there. But you will also have to pay a bit higher for their products.
We hope this post was helpful to you. And, if you have found this useful, you can share it with others. And, if you have a similar type of questions, you can leave them in the comments below!
More Posts for You: