The Monitor Monitor participates in the Amazon Affiliates program and may receive a small percentage of a sale at no extra cost to you when you click some links on our site
Movies and gaming have advanced so much in recent times that to fully enjoy these experiences you have to have the proper monitor. Be it for playing video games or watching state-of-the-art movies, you need to have a screen that trustfully displays what developers and filmmakers originally wanted you to watch and experience. That's just one of the reasons for which it is worth it to find a nice, reliable 4k monitor.
Now, these devices tend to be a little bit expensive, so you may ask "what do I do if I'm on a budget?" Well, don't worry, because here we are going to give you a nice alternative. Here are some of the best Korean 4k monitors to enhance your visual experience. Before we get into details, let's see why we talk about Korean monitors and what they have to offer to make them stand out among those fabricated in other places.
Which are the Best Korean 4k Monitors and Why a Korean?
Buying a 4k monitor is a mission that can lead you to bankruptcy if you don't make smart decisions. One of those clever decisions is to choose a Korean-fabricated model. Why?
First and foremost: price. Korean monitors are way cheaper than those built in Europe or the US. While the latter can be worth up to $1,000, Korean monitors offer you a pretty similar experience for 50% or 75% less. They are also ultra-wide, which is a very positive feature if you want to get in the middle of the action while playing your favorite video games.
Part of the reason for their lower price is that these monitors usually don't include USB ports, HDMI, built-in webcams, on-screen displays, and scalers like their more costly counterparts. So if you are looking exclusively for enhancing the visual experience of your video games or movies without caring for any other extra features, Korean monitors are exactly what you need.
On the other hand, if you are looking for a 4k experience, you may be all about pixels and resolution, so you may want to know that these monitors might have dead pixels in places, but overall that doesn't hurt that much the experience that these devices can give.
Why 4k resolution?
We've been talking about 4k this and 4k that, but why do you need a 4k monitor (be it a Korean one or not)? Well, 4k means Ultra High Definition resolution and it is the most common resolution in monitors nowadays.
The image quality that these devices can give you is at the top of the game of visual display, no matter if we are talking about video or photography. 4k monitors have around 8million pixels, which is four times more pixels than a full HD 1080p set displays if that works for you as a reference.
That's why 4k monitors are the most optimal and logical choice, for example, for gamers because they elevate the whole gaming experience to the point that you can almost feel that you are part of the game itself. Imagine the immersive experience you could have with a 4k monitor and a good pair of headphones to send you right through the landscapes of your favorite video game.
Having all this in mind, let's check some of the best options out there in terms of Korean 4k monitors and why these specific models are a good option in terms of what you need.
Best Korean 4k Monitors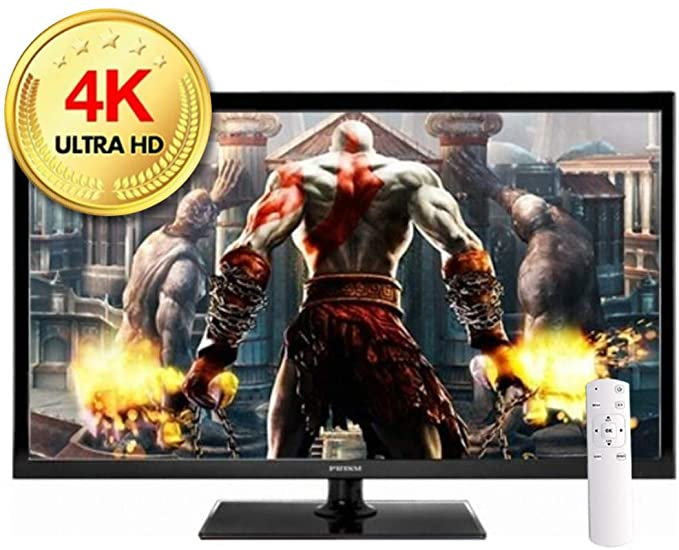 If you are looking for a reasonable price, ultra HD resolution, VESA compatibility, pretty high color accuracy, and AMD free sync technology, you might just find exactly what you need in the Prism Korea M280PU. This fine 27 inches Korean monitor has a resolution of about 3840×2160 pixels.
With the precision it has in terms of color, it appeals as a good choice for professional use. Another thing to have in mind is that its VA panel built-in LED matte makes it very optical friendly, being very friendly with the user's eyes.
So, if you are also looking to take care of your health while using your monitor, there you go. These monitors have several amenities such as various ports that include audio, USB, HDMI, and DisplayPort. They also have inbuilt speakers of 10w.
Even though its 60hz refresh rate could make it moderately appropriate for video game experiences, you might need a better device to play games at an Ultra HD resolution. So, if you are a gamer trying to take your experience to the next level, this won't be your best choice. You also might find some dead pixels. But beyond these little cons, Prism Korea M280PU is a solid option as a 4k Korean Monitor.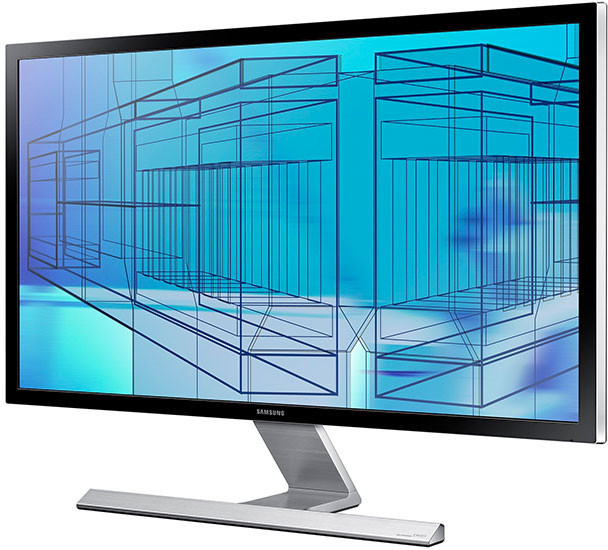 This model supports AMD FreeSync technology and a variable refresh rate, allowing you to synchronize the refresh rate along with the GPU frame rate to remove screen tearing. Along with the refresh rate, this monitor is flicker-free with an eye-saving feature (talking about taking care of your ocular health).
This means that it protects your eyes from blue light, letting you work and play without harming your eyesight. In this regard, the Samsung U28E590D also has a game mode in which it changes its gamma curvature to increase the dark theme's visibility, allowing the user to not strain their eyesight that much. It also has a luminance of around 370 nits, ensuring a bright picture even in an environment that is already well-lit.
On the negative side, the color accuracy of this monitor is not that satisfying, given that it has a TN panel that has inferior color reproduction and leads to lesser image quality. Given that it has a high pixel density, this monitor also needs scale.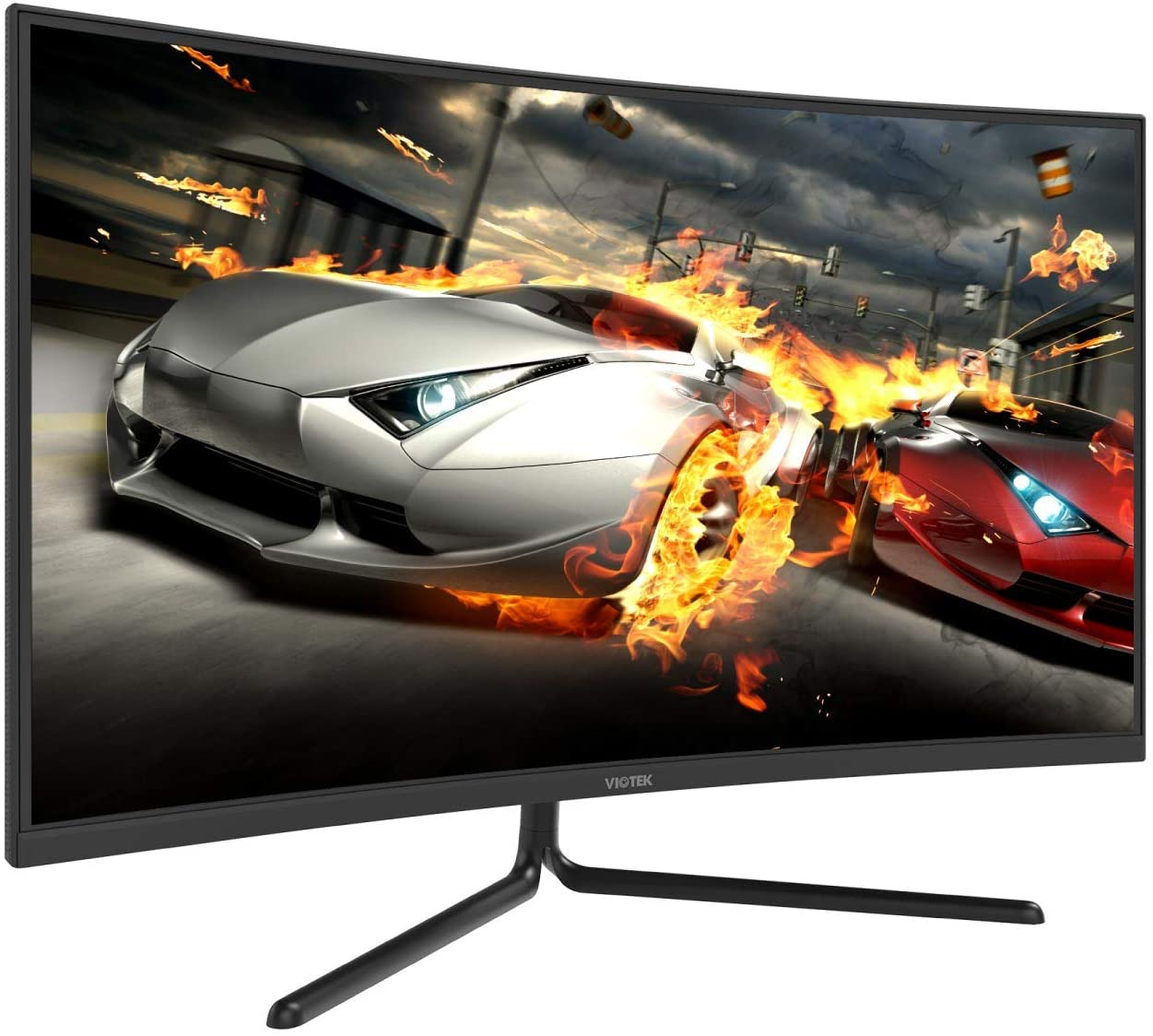 Arguably the best Korean monitor, the Viotek nv32q has an outstanding refresh rate that tops out at 144 Hz with the required pixel response rate, which is perfect for gamers. This huge 32-inch curved monitor not only supports G-Sync and FreeSync but also has high-end compatibility for graphic cards.
The VA panel has a 3000:1 contrast ratio, reproducing images that are absolutely rich in color with 99% sRGB gamut. Not only this is a perfect choice for gamers, but it is also great to hold video conferences, has an inbuilt PIB/PBP functionality for Twitch streamers, and many other features that make it one of the best options (if not the best) in the market of Korean 4k monitors.
On the downside, we could include that it is a little too big for gaming if you don't have a room that will allow you to take proper distance. It also could be too bright for daily users, making it a little less friendly with your eyesight.
Crossover Display 27QX144 Cronus, 27" QHD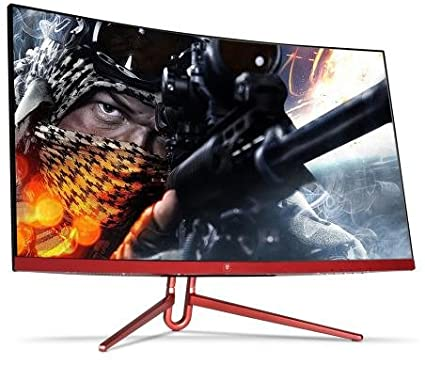 This may go a little bit over the budget we are working on with the other options, but its features are worth considering. With a resolution of 2560×1440, it has a great refresh rate of 144Hz, with a pixel response rate that goes to 1ms, preventing tearing, motion blurring, and ghosting.
This monitor also has a low blue light and is flicker-free, which is good news in terms of diminishing the negative health factors associated with those two issues. Having an AMD syncing and PVA panel technology, the 27" QHD Cronus Display from Crossover presents itself as a very proficient option as a device that will enhance your gaming experience.
But this is far from a perfect monitor. Not only is it more expensive than other competitors, but it doesn't have the color accuracy of other monitors with more modern IPS or TN panels. This monitor also can have up to 3 dead pixels, which could be 3 more dead pixels that you want.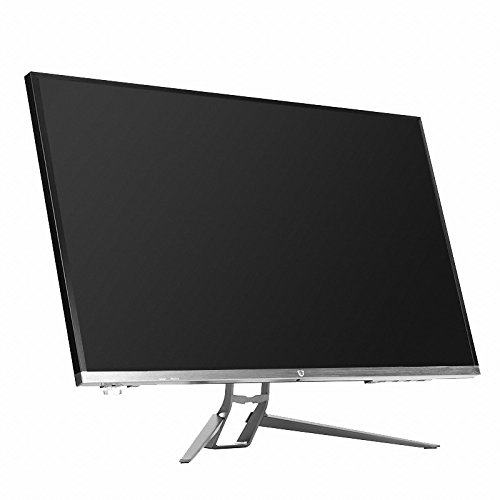 This is one for the gamers. The CrossLCD 324KS has what we may call "gamer-centric features" such as its Freesync technology, with a very acceptable refresh rate of a 48 to 65Hz rate and a pixel response rate of 6ms. This monitor has an IPS panel designed to provide highly vivid colors and a greater range of viewing angles.
We all know that gaming can be bad for your health if you don't take the correct measures, but with this monitor, you'll have some of these issues covered. It has low blue light emission, is flicker-free, has an ultra-thin bezel design, and sits on a metal tripod stand, so you will be protecting both your eyesight and your column.
For a very reasonable budget, with this monitor, you will have high resolution, vivid colors, and a very intense gaming experience. If you are too picky with these types of features, you might find that the 6ms response rate is too low and you will also find an issue with the IPS glow. You could also find 3-5 dead pixels with monitors from this manufacturer.
Final Lines
Korean monitors are the best option if you want to have the best visual experience possible but you are on a budget. These manufacturers focus on what's really important on a device and leave out the other features that elevate the price of other monitors. If you know what you want your monitor for, all you have to do is search in the least above for the best feature for your needs and you will be taking home a fine piece.
More Posts for You: