The Monitor Monitor participates in the Amazon Affiliates program and may receive a small percentage of a sale at no extra cost to you when you click some links on our site
Is Sceptre a good monitor brand – this is the question we get a lot from our readers. So, we thought we would answer all of your questions regarding this. And the result is today's post.
There are tons of brands that offer monitors around the world. Some of the popular ones are Samsung, Asus, Acer, HP, and more.
On the other hand, some lesser-known brands are also getting traction nowadays. Sceptre is a brand that is known for offering top-quality TV, monitors, and other PC peripherals for very competitive pricing.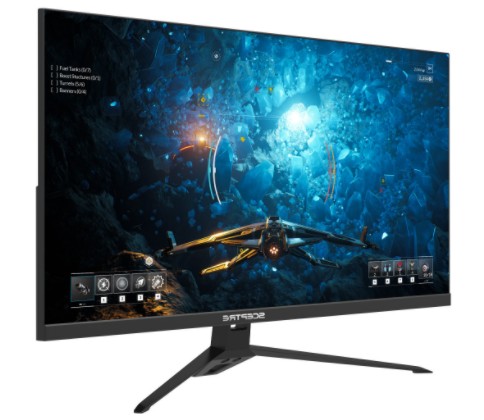 As a result of their low price, they are getting the attention of the monitor buyers.
The question that always imposes when it comes to low prices pops up also in this case. Is Sceptre a good monitor brand? Or is it just another generic company? We will get to know all of it in this post.
So, without spending more words, let's get to it...
Is Sceptre A Good Monitor Brand?
There is no straightforward answer to this question. We can say that Sceptre is a good monitor brand based on a lot of factors. On the contrary, it also has a few drawbacks as a lesser-known brand.
We will talk about all of these in the following section. By the time you have read this post, you will have decided yourself whether Sceptre is a good monitor brand or not. So, let's go…
A little background on Sceptre
It is our duty to let our readers know in detail about a monitor brand before talking about it. As a result, we have gone ahead and done some thorough research.
We have found out that Sceptre Inc., the company behind Sceptre monitors, was established back in September 1984. So, at the time of writing this post, the company is 36 years old.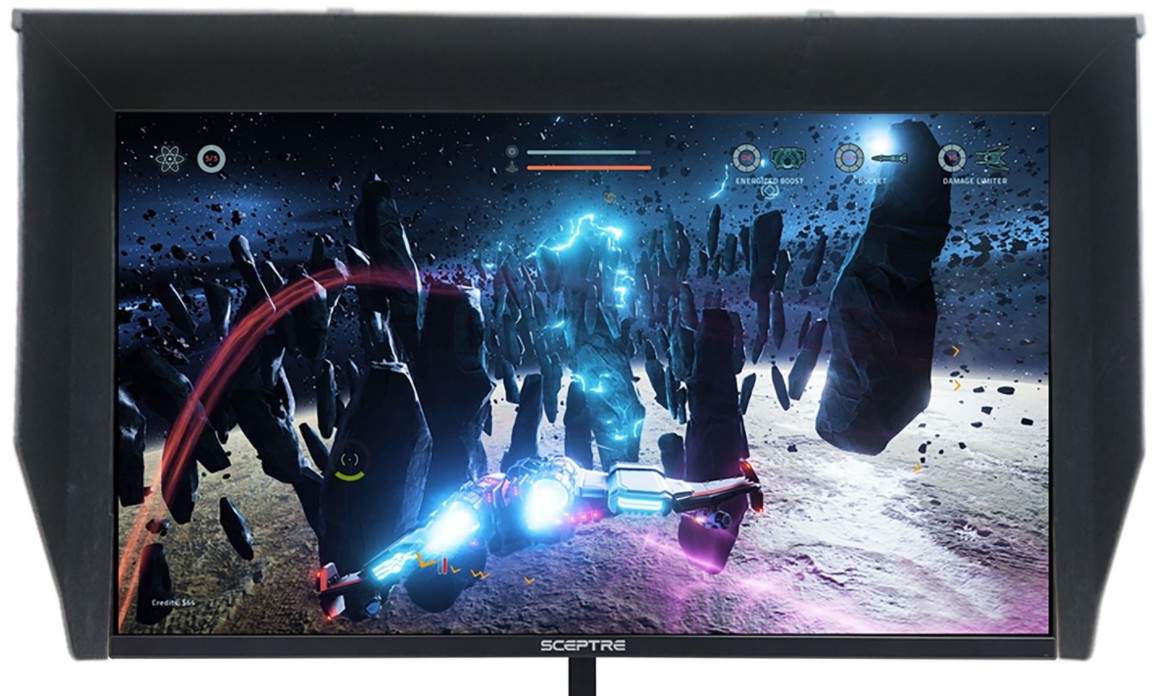 Since the beginning, this company has been making various types of displays. At first, they used to manufacture displays with CRT technology.
Later, thanks to their Research and Development (R&D) labs, Sceptre was manufacturing LCDs as early as 1993.
And, nowadays, there are manufacturing LED and 3D capable displays as well. So, you can see that they have outstanding experience in this industry.
Introduction to Sceptre:
If you have been looking for a new monitor or keep yourself up to date with the monitor industry, you should know about Sceptre. However, if you are not aware of this company, then let's get familiar.
Sceptre is a brand that specializes in display technology. They have been providing various types of monitors and TVs all around the world for a long time.
The most notable thing you will notice about Sceptre is selling their products for a very low price compared to other top brands.
At the moment, they offer 4 types of products which include TVs, monitors, audio peripherals, and accessories.
When it comes to TV, they have 4K UHD TV, LED HD TV, and Android smart TV. On the opposite, they offer both LED and Curved monitors. Along with this, they also offer audio peripherals like speakers and soundbars. You will also get accessories like remote control from Sceptre.
For the record, this is an American company headquartered in the City of Industry, California, United States. They design and research all of their products in the USA. They have multiple R&D teams working behind the scene to bring the best monitors and TVs out there. There is also customer support and warranty service in the USA.
Does Sceptre Make their Own Monitors?
Like any other lesser-known brands, people are also curious about Sceptre. Many of you wanted to know whether they make their own monitors or not. Interestingly, during our research, we have found out that all of their products are made in China, even if they are a USA-based company.
It is understandable, though. Because manufacturing the products in China helps to minimize the overall production cost. And this is a very vital reason behind their ability to supply products at a very reasonable price.
Another piece of information we have unearthed is that they design most of their products in the USA. But when it comes to manufacturing, they rely on China like many other brands in the world.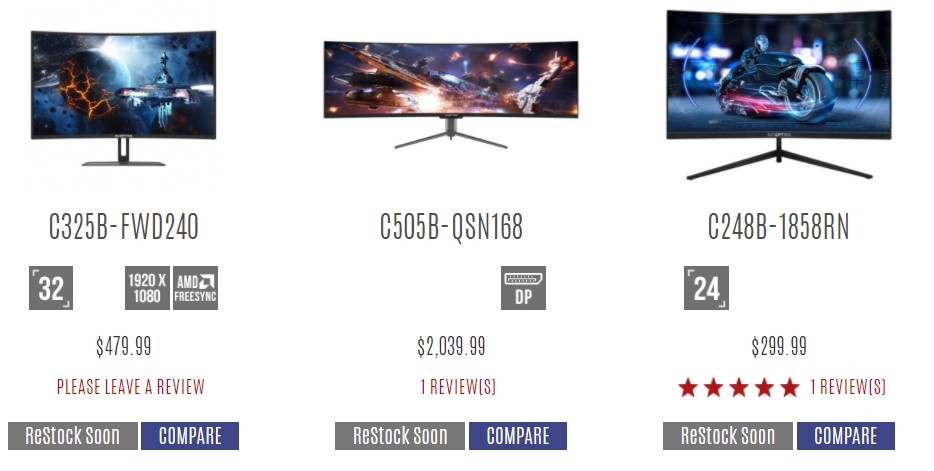 Another report suggested that Sceptre uses the rejected products (products that didn't pass the Quality Control test) from big brands like Samsung. Moreover, we have also got to know that most of their display panels are from Samsung.
But the other accessories or parts like the chassis, buttons, stands, etc., are made by Sceptre.
You know Samsung is known as one of the best and top brands in manufacturing display panels. So, with Sceptre, you are getting a good display panel, nevertheless. Because it is actually coming from Samsung. Of course, some might be of low quality or didn't pass the quality control check.
So, in simple words, Sceptre does make their monitors but with parts bought from other brands. Or you could say that they assemble their own products.
The Company Philosophy:
Sceptre has been in this industry for more than 3 decades. Their main philosophy is to offer the best possible specifications on their products but at a lower price.
They have been manufacturing all types of monitors and TVs, including HD TV, curved monitor, 3D display, 4K TV/monitor, 4K touch screen panel, and more.
They are trying to create an advancement in mass retailers and E-Commerce. Also, they want to maintain their status as a leader in the industry by offering more lucrative deals.
They do not want to be a brand that charges more money. Rather, they want to offer products that are – value for money.
About Sceptre Monitors:
Sceptre offers various types of monitors. In terms of size, it ranges from 20 inches to 32 inches. However, nowadays, 20-inch monitors are not that available. Still, you can easily get 22-inch to 32-inch monitors from Sceptre.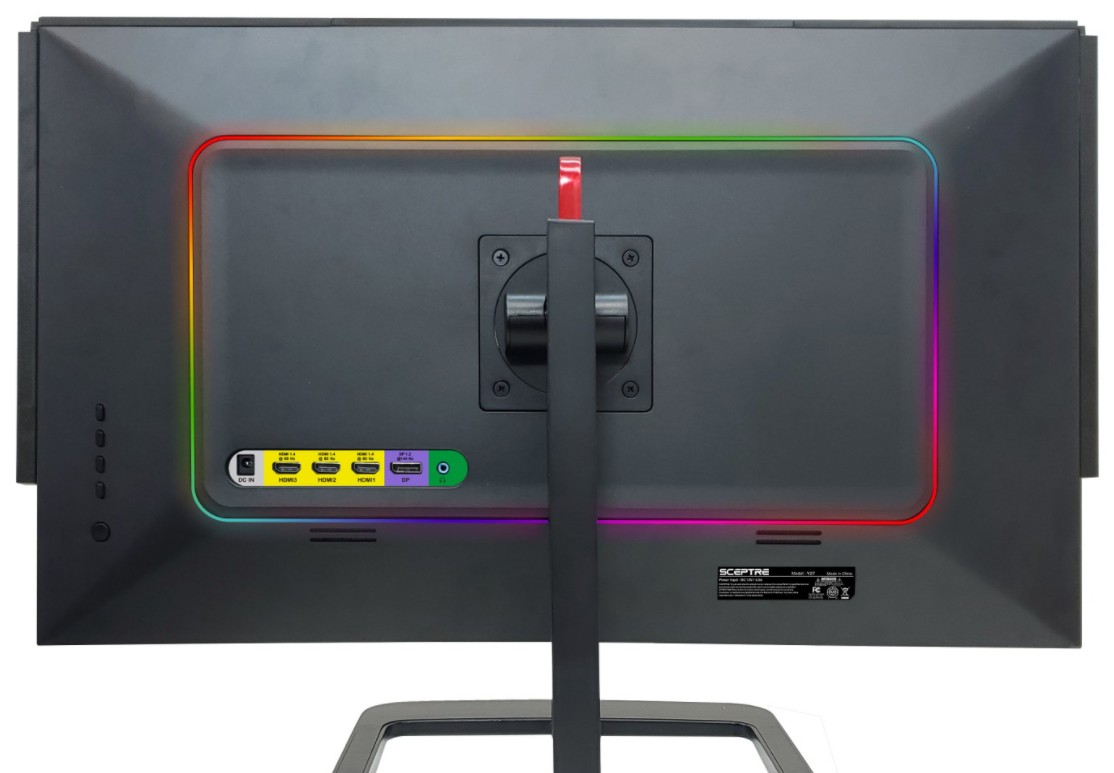 These monitors come with a variety of features, and they differ in prices as well. This section will talk about a few key aspects you should consider while buying Sceptre monitors. So, let's get started…
●      Design:
First of all, we have to admit that Sceptre is very enthusiastic about their monitors' design. Most of their monitors are very slim and lightweight. Also, they are manufacturing bezel-less monitors the most. As a result, in terms of design, their monitors are very minimalistic.
However, they also have some aggressively designed monitors that they market as gaming monitors. In the case of most Sceptre monitors, the input connectors are at the back of the monitor. And, the physical buttons of the monitor are also placed at the back. A number of their monitors also come with wall-mounting compatibility.
Otherwise, if you want to use the default monitor stand, you can do so. Most of their monitors come with metal or high-grade plastic monitor stands that are tilt-able, pivot-able, and even height adjustable.
In terms of the design, Sceptre actually offers some aesthetically pleasing monitors that are minimalistic, great looking, and futuristic.
●      Performance:
When you are buying a monitor, you will need to make sure that it offers good performance. According to many current and previous users of Sceptre monitors, the performance of these monitors is top-notch.
For casual gaming, enjoying videos/images, and surfing the web, these monitors are great. Of course, there are better alternatives to these monitors. But for the price, these monitors are game-changers.
●      Price: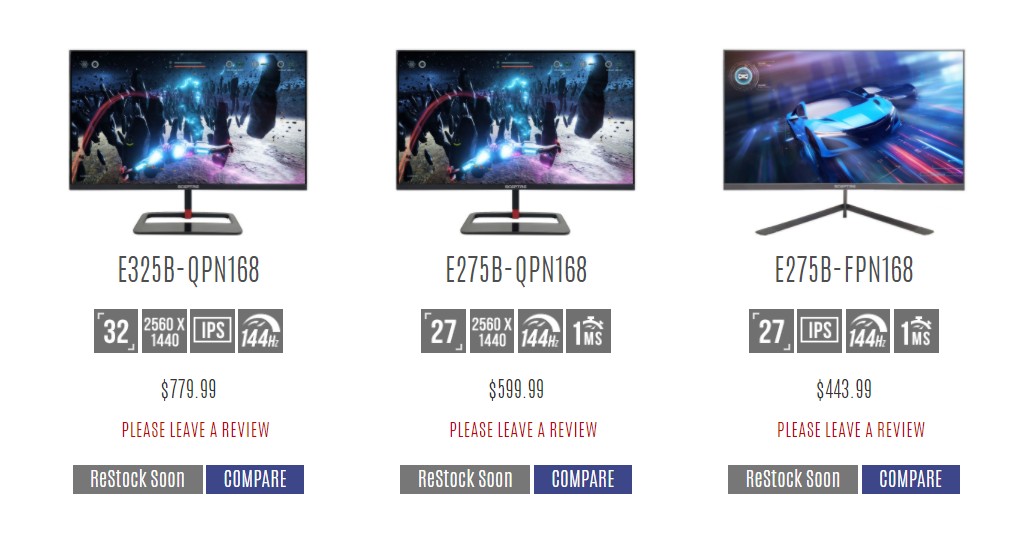 It goes without saying that Sceptre is offering their monitors at a very reasonable and competitive price range.
Compared to the popular top brands, they have a very low price bracket. In the case of the price, it is tough to beat Sceptre. As a matter of fact, because of their incredibly low price, many people think that the quality of the monitors is not up to the mark. But that is not the actual case.
●      Build Quality
Another significant factor to consider is the build quality.
We have seen that Sceptre is using very high-grade materials to make the monitors. Also, they offer metallic monitor stands in most cases. Furthermore, we have also noticed that some of their monitors come with a security lock.
Even though the monitors are well-built for the price, they tend to be very lightweight.
Typically, you can remove the monitor stand if you want to. Then you can use 3rd party monitors stands or mount them to the wall (depends on the model).
Overall, we are happy with the build quality of Sceptre monitors. Still, there is room for improvement.
●      Specifications
Most of the Sceptre monitors come with the latest and most powerful specifications.
For instance, they have monitors with higher refresh rates, like up to 165 Hz and more. On top of that, they also have monitors with very low response time, like 1 ms.
The majority of the Sceptre monitors offer very high brightness. Sceptre also offers monitors with various screen resolutions.
●      Display Panel
Sceptre has monitors with all the popular types of display panels. For example, you can get IPS displays for a better viewing angle.
Also, if you want, you can go with TN or VA panel monitors from Sceptre. Also, they have both curved and standard monitors.
What Previous Buyers Said?
Most Sceptre monitors received good feedback from the previous customers. The users have said that the monitors offer good picture quality. They have also mentioned the good built quality of the monitors.
Some customers even said that as per the price, these monitors could be a great deal. Of course, there are some bad reviews as well. But in our opinion, the good reviews outweigh the bad ones in the case of Sceptre monitors.
FAQ about Sceptre Monitor Brand
Many readers happen to have a lot of questions about this brand. This section of the post will try to answer some of the frequently asked questions about Sceptre. So, here we go…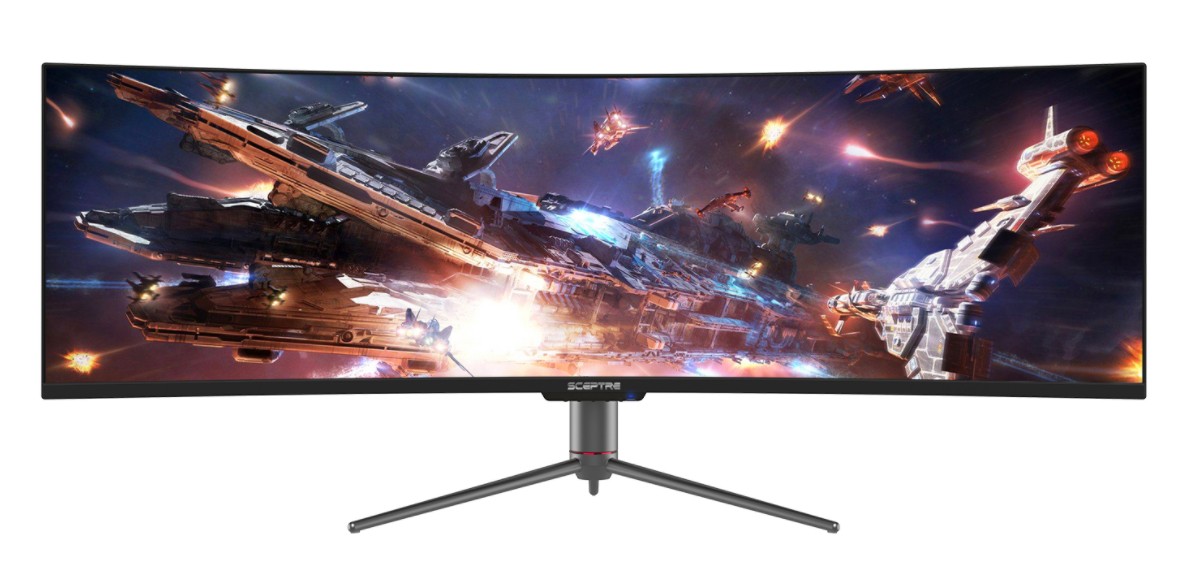 Are Sceptre Monitors Made In America?
No. As we have told you, Sceptre monitors and TVs are made in China. But they design their products in the USA.
Is Sceptre Made By Samsung?
No. Sceptre and Samsung are two different companies. However, reportedly, Sceptre does use display panels from Samsung. They buy them in bulk and then use their own accessories and chassis to assemble a new Sceptre monitor because Sceptre doesn't manufacture display panels.
Where Are Sceptre Monitors Made?
Sceptre monitors are made in China. It is done to cut the cost of manufacturing. Thus, they can offer their monitors at such a low price range.
Who Makes Sceptre Monitors?
The company behind Sceptre monitors is Sceptre Inc. This is USA based company located in the City of Industry, California, USA.
Are Sceptre Monitors Good For Gaming?
Yes. Any monitor could be good for gaming if it has higher refresh rates and lower response time with good picture quality. In that sense, you have to find a Sceptre monitor that has all these boxes checked out. Then it will be a good gaming monitor.
Is Sceptre a Good Brand?
Yes. As per many of the previous users, Sceptre is a reliable brand. They offer good quality monitors at a very reasonable price. Of course, if you want a monitor from a name brand, you have other better options.
Wrap up – So Is Sceptre a Good Brand?
Are you still with us? If you are on the verge of deciding whether Sceptre a good brand or not, then you should have got your answer by now. In this post, we have tried to share all the detailed information regarding the Sceptre brand.
Here, we have also tried to share various aspects of choosing a good monitor.
You will also find answers to some of the most frequently asked questions here about the Sceptre brand. We hope this post will help you in knowing about the Sceptre brand in detail. And we can say that Sceptre is a good monitor brand overall.
Yet again, there are better brands available if you don't want to take any risks.
We have already written a similar thoroughly researched post on Viotek, another up-and-coming monitor brand. We have received monumental responses from our readers on that post. As usual, if you have any suggestions or opinions, you can let us know in the comment section below!