Admit it, Viotek is not a well-established brand when it comes to monitors. That is why you might be finding it difficult to decide whether to buy from them or not. So, if you are looking for the answer to the question — ' is Viotek a good brand ' we have got your back. We have done our research and have the answer.
Do you want to find out more? Just keep reading the rest of this post…
Is Viotek a Good Brand – Little Background on Viotek:
Before we started to write this post, we have dove a little deeper to make sure that we are providing you with correct and updated information. So, we wanted to see since when Viotek had an online presence. And, to find that out, we have turned to the famous 'Wayback Machine'.
After we searched for 'viotek.com' on the 'Wayback Machine', we have found out some interesting info. You can see the information on the screenshot below. It is seen that this website of Viotek was there since 2004. But at that time, the domain was not owned by Viotek themselves.

After researching a little bit more, we came to know that it was 2016 when the beta version of the current Viotek official website came to existence. Since then, this website started to get traction on the internet. And, we can see that it has become a lot popular in 2018 to 2019.
From these observations, we can conclude that the Viotek brand has started their online business since 2016. And, they were in the same business for a long time before that. So, in a way, they are just a 3-year-old company with a great experience. That means it is literally a newcomer in the PC monitor industry.
Introduction to Viotek:
The next thing to know was about the origin of this company. There is little to none information about this brand on the web. So, it was very hard to find any information about this company's origin. However, we have collected a few facts about this brand from multiple sources. Originally, this is a PC monitor and other computer accessories manufacturer from Korea.
Over time, they have moved their business to the USA. Now, they have a customer support office in Indiana, USA. At the same time, it is also reported that Viotek's team designs the products in Indiana. As well as, they also repair them in the same place. But almost all of their products are made in China. We can understand that it is done to cut the cost of manufacturing the products.
Does Viotek Make Their Own Monitors?
This is another frequently asked question about Viotek. And, there is not any straightforward answer to this. We know that they don't manufacture the display panels themselves. Rather, they buy them in bulk from Samsung. And, then they just design and develop the outlook and the software for the monitors on their own.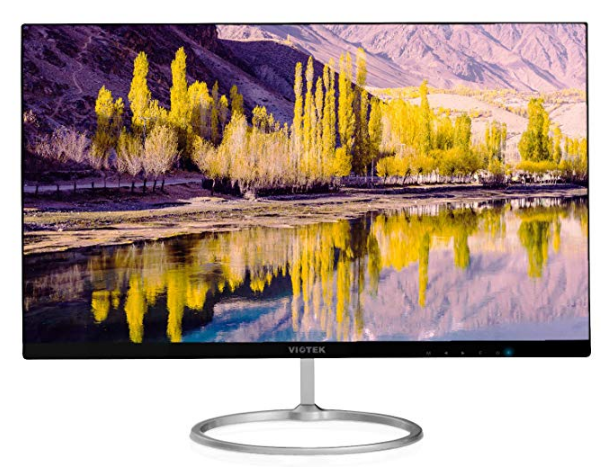 So, except for the display panel, all the other accessories like the chassis, monitor stands, power cords, connectivity ports, etc. are manufactured by Viotek. At last, they assemble the whole unit according to their own design.
The company Philosophy:
If you have taken a quick look at the 'About' page of their official website, you will see that they claim to be a company that committed to providing value for money to their customers. Their main philosophy is to offer the best product for the least amount of money.
They also tell that they are willing to innovate and bring new ideas to life. So that tech enthusiasts all over the world can get their hands on the most innovative products without having to break their bank. And, we have to admit that they are actually providing a lot of products at a very competitive price range.
About Viotek Monitors:
There is a wide range of Viotek monitors available to buy. They have divided their collection of monitors into 3 main categories which are Ultrawides, Gaming, and Portable Monitors. We have researched a lot about them. And in this section, we will share our general opinion about the Viotek monitors.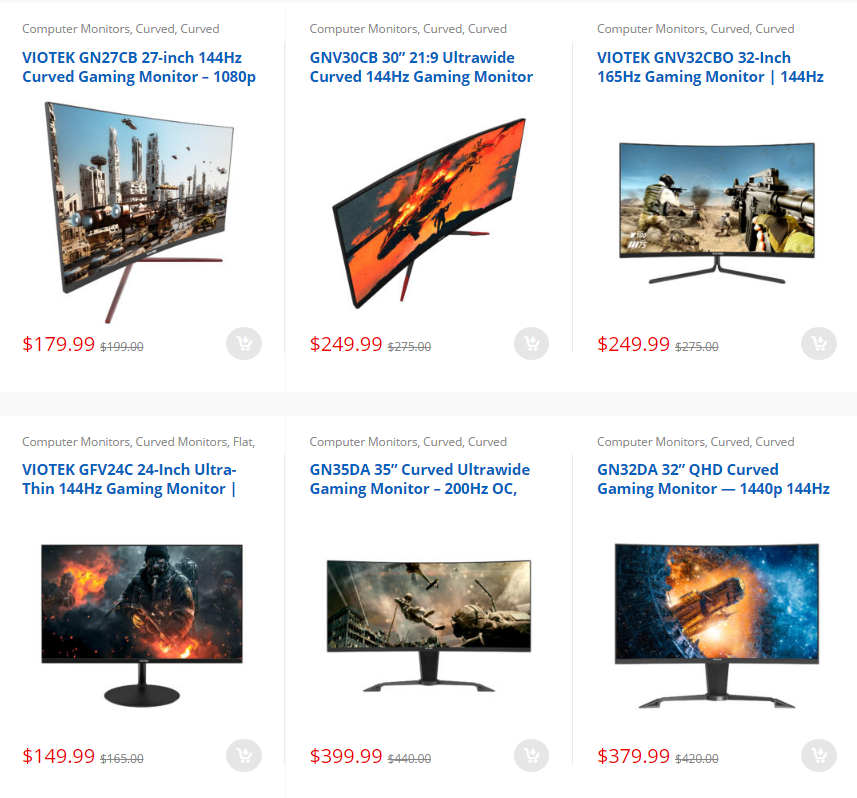 All of the Viotek monitors look aesthetically pleasing. These are designed to keep the look of the monitor slim, sleek, and minimalistic. The majority of their monitors come with a bezel-less design which is great for multiple monitor setup.
They try to use sturdy and metallic monitor stands. And, when it comes to build quality, they don't seem to compromise compared to the price. Overall, we liked their approach behind the design of their monitors.
We know that performance is the most important factor when you are deciding on a monitor. If it performs well yet lacks in other areas, you can go with it. But, if the performance is poor, then it is safe to stay away from those monitors.
In our opinion, the performance of Viotek monitors is great. Matter of fact, these monitors can easily compete with other top branded monitors. For gamers, Viotek monitors will do the job. However, if you are a professional designer or developer who uses the visual, photo, or video editing programs frequently, Viotek monitors might not cut it for you.
If you ask us to tell you about the best thing about Viotek monitors then it would be the price. All of their monitors come with a lower price range compared to most monitors from other popular brands. At first, it was hard to believe for us as well. But, now you also know that they are really offering a very low price on their products.
Is Viotek a Good Brand – Comparison to Other Brands:
So, how do the Viotek monitors stack up against other top brands like Asus, Samsung, Dell, and so on? Here's what we have found out…
For this step, we have compared 2 monitors from Viotek and Samsung with almost similar specifications. The first one is the VIOTEK NB24CB 24-Inch Curved Monitor. And, the second one is the Samsung 23.5″ (LC24F396FHNXZA) Curved monitor.
Now, in terms of the pricing, the Samsung monitor will cost you about $50 more than the Viotek one. But, in terms of the features and functions, the Viotek is well ahead of the Samsung one. Here's how…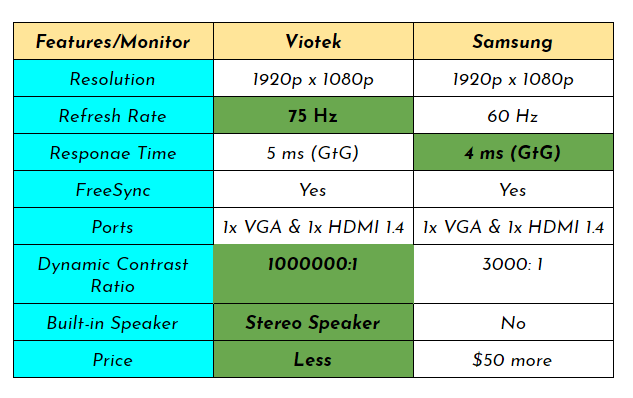 Now from the image above, you can see a comparison of these two similar monitors. But, you can see that the Samsung monitor only wins in the 'Response Time' category. Whereas, the Viotek one comes out on top in many categories compared to the Samsung one.
Simply put, if you compare Viotek against other less known monitor brands, then Viotek wins by miles whether it is about quality, features or the price.
What Previous Buyers Said?
To be frank, there is a mix of good and bad customer review about Viotek monitors. Yet, there seems to be a higher percentage of good reviews. Most of the current owners praised about the price of the monitors. Others also commented positively about the appealing design and durable build quality. On top of that, they also were quite happy about the performance of their monitors.
On the other hand, some customers complained about the OSD menu and the hotkeys. They said that the hotkeys are placed in an inconvenient place typically under the front side of the bezel. It was very hectic to access those on the go. And, the OSD menu seems to be a bit complicated. Most of the users had to go through it more than a couple of times to get the hang of it.
Added to all this, they were content about customer support as well.
So Is Viotek a Good Brand?
If you have gone through the post, we think the answer is pretty clear at this point. In our opinion, Viotek is a good brand after all. Yes, they are providing monitors at incredibly low prices compared to top brands. But, they are keeping the quality and the standard of their products high at the same time.
The price to feature/performance ratio of Viotek monitors is out of this world. It is hard to find such monitors at such a low price. That is why tech enthusiasts all over the world have started to go with Viotek. As a result, Viotek is becoming a popular brand day by day.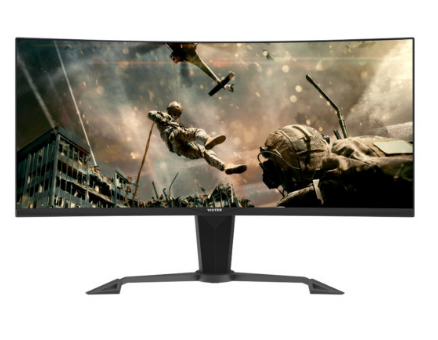 Yet, over the course of time, if they improve their product quality and customer support, they might as well be one of the top brands in the near future. But only time will tell us that. Even at this moment, they are doing fine, though.
So, if you are in a budget limit or just want to save a little bit of money while buying a new monitor, you can try Viotek. If you choose Viotek, we would suggest you buy from a reputable online store or their own official store.
To be safe, you can buy from any online stores other than their official store as well. So if the service is not good you can leave a bad review to let the public know. So that they will be inclined to give a better after-sale service to save their reputation.
But if you have the budget and have suspicions about this new brand, you can try other popular brands.