Solidworks is a CAD program ( computer-aided design ), and that is a program that helps you to draw any simple or complex mechanical shape or assembly and model it. The modern-day designer isn't constrained to just one job role or function, and that is why you need a program that can help you to finish multiple roles, functions, to draw machines or any complicated thing you have to draw and to make on your machine.
Solidworks is a perfect program for that. But if you want to work in SolidWorks first thing you need, to do your jobs neat and precisely, is a good, decent monitor. Without a good monitor Solidworks is just another program for designing and drawing things, but if you get the proper equipment, hardware including a great monitor, you are going to get your drawings on a whole new level.
Solidworks offers a lot of benefits to any process of designing, and Solidworks is speeding up and improving any creation of 3D models, 2D drawings, animations and photorealistic rendering.
Solidworks has a long history of delivering innovative solutions to make developing a product easier. Solidworks is able to deliver tools that are used in productions at hundreds of thousands of companies such as REthink Robotics.
Whether designing single components, incredibly complex equipment, or even entire production lines SolidWorks delivers practical tools to turn your ideas into products in less time, with less frustration and with higher quality.
Solidworks delivers easy to use and customer focused abilities. There are more features for speeding up day to day design work. If you have a company for cutting and shaping, 2D and 3D packages are the best two options on Solidworks for you.
For great results in Solidworks, you need a powerful equipment. Many people think of the RAM, great graphics cards with enormous possibilities, and the big chubby hard disk. But they sometimes forget about the most important thing, that plays a key role in excellent SolidWorks setup and that is a monitor. If you are looking for the best monitors for Solidworks these are the monitors that will blow your mind!
Philips 288P6LJEB UHD 4K is a 28" 4K single stream 60Hz monitor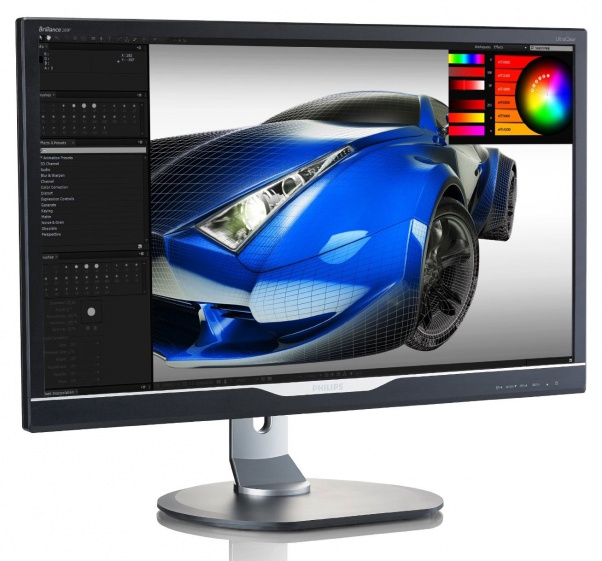 So this is a 3840×2160 resolution monitor, supports 60Hz refresh rate as long as you have a DisplayPort 1.2 capable graphics card which I think mostly anybody that works with Solidworks will have. First thing that you notice when you see this monitor is that stand is actually pretty good, it has a lot of features, it doesn't wobble to it, you have height adjustment, tilt and angle adjustment, rotation and you can switch it in a portrait mode, depends on what you are drawing or creating.
It is TN monitor so the viewing angles are not so fantastic but if we look at other TN monitors, they are actually pretty good. It is a thick monitor so it is not so good for multi-monitor configuration but this monitor looks professional, high-end and it looks like how a 4K display should look. Ports on the back give you the options for connecting to DVI, HDMI or even VGA. You have four USB ports and the port for power.
I don't like this kind of power port because it is hard to find one for replacement when you lose the one you have or damage it, so that is in my opinion only negative thing about this monitor. You can see the price of the monitor here
BenQ 27" PD2700Q QHD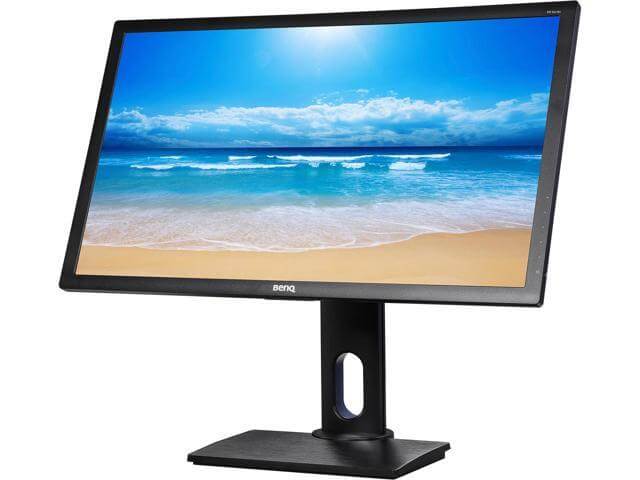 Designer monitor and it was designed specifically for the creators that really want to shine. If you really want your work to look sharp and clean, you should take this one for sure. It is a perfect monitor for SolidWorks users, it is big and very clear.
This is a 27-inch qHD design and it has got a resolution 2560×1440 and it is a high-definition monitor so you can get the really strong contrast and dynamic range. Specifications of this monitor are brilliant for Solidworks drawing in my opinion.
It has 60Hz refresh ratio and native color depth is 10-bit sRGB so the picture is very neat and clear as all the designers like. You can turn the monitor into portrait mode which is important if you are drawing something high upside down.
One thing I didn't mention is that BenQ 27" PD2700Q QHD Designer monitor is IPS panel monitor, it is good, but in my opinion, TN panel monitors are better because IPS is a little old school and decent, also their price is not so big so they are not bad.
Next thing I have to recommend is a little bit smaller screen, but a great monitor for working in SolidWorks and it is a ViewSonic VP2365-LED 23″ Monitor. It is the monitor from ViewSonic's LCD VP professional series monitors, and it has an IPS panel.
This one is actually good, and I say it because I have tried it, viewing angles are great and the colors are really awesome. I think it is a great designer monitor because it is really clean and the picture is very good. This monitor features Full HD 1920×1080 resolution for unbelievable pixel by pixel performance.
It offers you a DVI input and VGA input so you can connect it to a lot of devices. It is a little monitor 23 inches and I don't really know what to say is it good or is it bad. On the one hand, we need a bigger monitor for good view and good design, but on the other, this monitor has awesome specification and picture is so clear, maybe clearer than some bigger monitors.
But in global this monitor has left great affection on me and if I needed a monitor for SolidWorks and any graphic design I think this one would be in my top 3 choices. If you want to see the price, check it out here
Samsung C32F391 32" Curved Monitor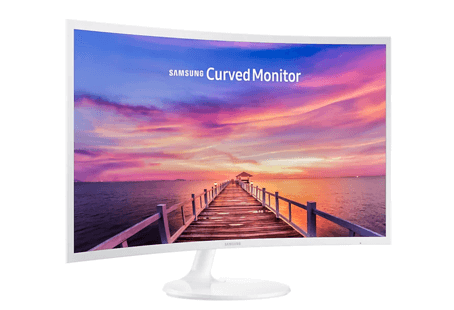 This is the one that I like the most. I don't know is it because I like big monitors or it is because I like curved monitors, but this one is a beast. It is a great monitor for SolidWorks because it gives you superior image quality with proper hardware support.
So the screen size of 32" gives you a great view into your work and drawings if you are using it for SolidWorks, and the curvature of 1800R gives you a better angle and better view. The resolution that this monitor uses is 1920×1080 for full HD and it has great Static Contrast.
Response time is awesome for working but not so good for gaming it is 4 milliseconds. It has a refresh rate of 60Hz and it provides you with full HD. This monitor uses a super slim screen and great design. It is thin as a pencil which I like and there is one thing that is new with these monitors, they are A+ saving energy.
Samsung's eco-saving technology fluidly adjusts display brightness based on the luminescence of the screen blacks to reduce energy consumption by up to 10%. This is a monitor with VA panel which is the great one for the viewing angles, and I personally like VA panel the best, and I would always pick it over the TN and IPS panel type. To see this monitor's price, go here
And the last one is
BenQ BL 2710PT 27" Professional Creative design monitor.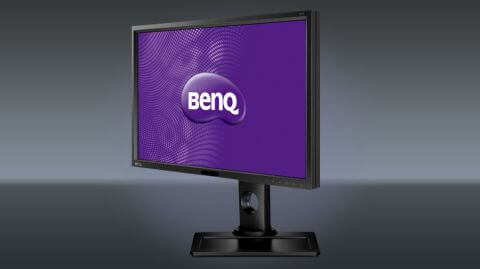 It is a SolidWorks Solution partner product and this is why it is the best choice for working with SolidWorks. It is slim and it is great for a multiple monitor setup. It is a world's first custom-built CAD monitor, and it is the ultimate solution carefully designed to meet all demands of every professional working with SolidWorks.
It is a 27" monitor with an IPS panel and resolution of 2560×1440 WQHD high resolution. The BL2710PT doesn't possess the most beautiful, eye-catching design you will ever find on a monitor, but it has a lot of features that will leave monitor's look in the shade.
It is best described as a workmanlike monitor, and it is everything that you might want from a professional panel. The stand rotates to lock into the rectangular base, and it can be rotated 90 degrees into portrait mode.
It can be raised and lowered on its standby around 5.5 inches, in addition to being tilted forwards and backward. Input includes HDMI, DVI-D, VGA, and audio in. This monitor is the really best solution if you want to work in SolidWorks. It offers you great working space and lines that will be perfect. It is a really monitor for CAD programs.
This monitor gives you the finest details in dark areas and it is perfectly revealed in Animation Mode by overexposing bright areas. Lifelike colors and image quality consistently seen from any angle becomes a standard with BenQ's wide-viewing angle panel.
One of the best features is that enhanced screen interface brings Desktop Partition, AutoPivot and automatically rotating content. This is awesome working monitor and if I ever decide to work with SolidWorks professionally this one will be my choice. See latest price here