World of Warcraft is an online game that is played by hundreds of thousands of people at the same time. This is a great multiplayer game with a bunch of possibilities. World of Warcraft is a fantasy game with great graphics.
One of the best gaming experiences is the one when I used to play World of Warcraft.  It is a medieval MMORPG that was originally released in 2004 by Blizzard Entertainment. The World of Warcraft also known as WoW is a role-playing game.
The game is set in a fantasy world called Azeroth and players are able to build their own avatar, otherwise known as a character, and then play the game as that character. Learning abilities, fighting enemies and completing quests are the missions that you will do.
Also, the WoW is famous for its social interaction within games. Players experienced like it's a real physical place where people meet, play and explore.
There are several things that you have to adjust before you start playing World of Warcraft. The most important thing of all is to check your graphics card performance and your monitor specifications before you start playing.
Best Graphics Settings for WOW
Display mode- you should always play in fullscreen mode for the best gaming experience and the fullscreen mode gives you the opportunity to see everything better and even play better.
Resolution- it depends on what resolution your monitor has. For example, my monitor's resolution is 5760×1080 and that is my monitor's native resolution. So the best way is to check your monitor's resolution and see which one fits the best. Remember, the best gaming experience you get is on your monitor's native resolution.
Refresh rate- the refresh rate also depends on the refresh rate that your monitor has. The best refresh rate for WoW is 144Hz and playing on that refresh rate is really awesome. The refresh rate is the number of times that your picture will refresh, and it is very important for RPG games to have a really good refresh rate.
Monitor- well because I have one monitor I keep this one always on primary but if you have two or more monitors you can set this setting as you like.
Multisampling- I keep this one on 8x. This option is also known as anti-aliasing, and it is the method for achieving full-screen anti-aliasing. This feature reduces the appearance of jagged lines. The professional players usually keep this feature low, for achieving maximum performances and less blurriness.
The graphics main settings- I use this one always on ultra because I have pretty nice monitor and very good graphics card, but if you have equipment with lower performances you should keep it on medium or high.
All the other settings I keep on ultra because it is the best gaming experience and it is very pleasant to play the game with ultra settings, or as I like to call it in the beast mode.
5 Best Monitors for WOW
Asus PG278QR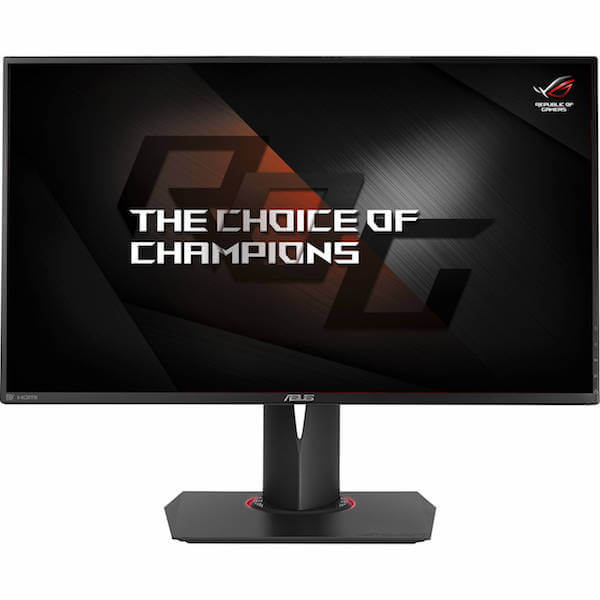 This is a 27-inch monitor with Led Backlighting and it is really good. With Resolution QHD 2560×1440 it is perfect for playing games. The response time is 1 millisecond and it is really good for gaming, and for playing World of Warcraft.
This monitor is compatible with Nvidia graphics card because it supports G-sync technology. The great design of this monitor is a really good thing and it is very good for the eyes. The best thing about this monitor is 144Hz refresh rate which is really awesome when you are playing some intense RPG games like World of Warcraft.
Great thing is that this monitor is wide and good for looking at. It has great viewing angles and without any question, I would for sure recommend this monitor to anyone that wants to play World of Warcraft. The great thing about this monitor is also that it is made to be a gaming monitor, and it is good for the multi-monitoring system.
You can turn it into the vertical mode if you like and it is great for double or triple monitor configuration. Check it out here
Asus VG248QE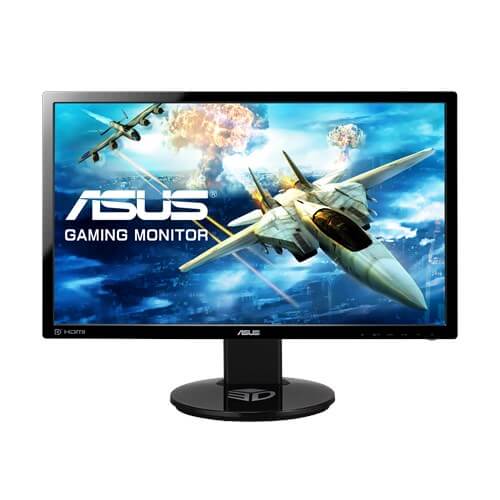 This is a monitor that was made for gaming purposes, and when you try it, it will for sure blow your mind! This monitor has awesome specifications. The response time of 1 millisecond and the 144Hz refresh time are specifications that make this monitor full gaming and without any question it is awesome.
With 144Hz refresh time actions are ultra-smooth which is very important when you are playing RPG games such as World of Warcraft, and with every move you can feel the difference between the 60Hz and 144Hz refresh rate monitor.
That is what makes this monitor so great. The response time of 1 millisecond makes the picture even smoother and this technology is trace free as they call it. There is just one thing that I don't like about this monitor and it is that the dimensions are not so big.
The 24" monitor with 1920×1080 Full HD resolution is good, but I would like if they made this monitor in 2K resolution because the quality would be much better, but it is what it is. I would for sure recommend this monitor to anyone that plays World of Warcraft, it can provide you a great gaming experience with professional specifications. See latest price here
Acer Predator XB271HU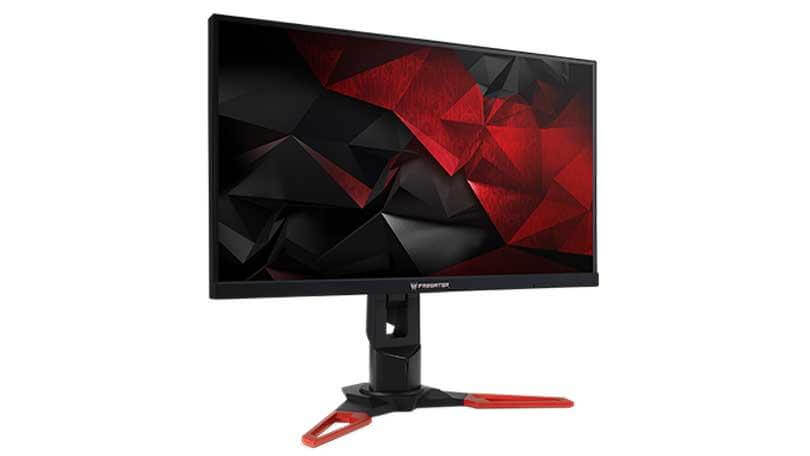 In my opinion, this one is the best gaming monitor that I have ever tried. With WQHD resolution it will blow your mind! It is the literary perfect monitor. Not too big, not too small, it is a 27-inch monitor with an LED backlight and it is really awesome.
With IPS panel it is my favorite monitor because I love great viewing angles and great specifications like this. It has a 144Hz refresh time and it is really good. The picture on this monitor is perfect and the design is stunning.
But there is just one thing that I really don't like about this monitor and it is the response time. They just could not make a fully perfect gaming monitor, and they had to put just that one little thing to ruin it. The 4 milliseconds response time is okay but why they didn't just put that 1 millisecond response time and make a perfect monitor with perfect design.
But it is what it is. The predator design is really great. It is a thin monitor with beautiful stand and I really like the look of this monitor. For all you World of Warcraft players, I strongly recommend this monitor as the best option for your gaming computer. Get it here
ViewSonic XG2700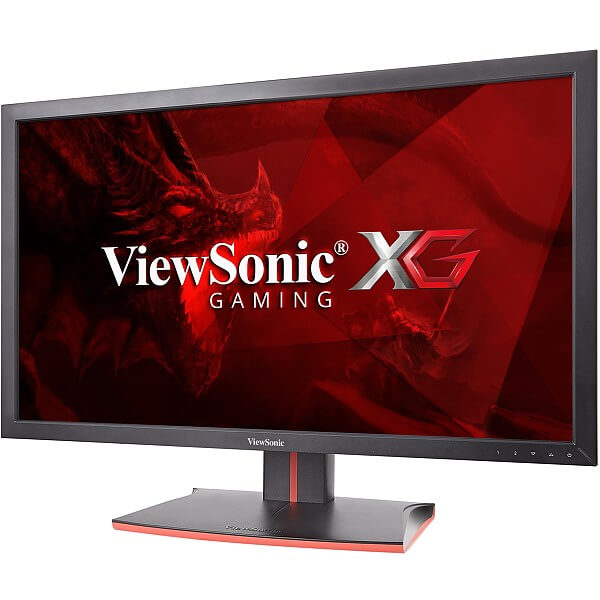 This 4K Ultra HD monitor is one of the best monitors that I have ever tried and it is perfect for those that want to achieve the maximum level of comfort in gaming. It is a 27-inch screen monitor with an IPS panel, which is really good.
The viewing angles on this monitor are great and the picture's color is very accurate and sharp. The native resolution of this monitor is 3840×2160, but this one is I must say very expensive. It has nice specifications, but the price is really high.
The 27-inch monitor, with Freesync technology, will provide the tearing screen effect, but it has one bad thing. The 60Hz refresh rate is not so good, but the picture is really extra sharp and it is in 4K. This monitor can output very smooth gameplay at 60fps or below.
That is the only thing that I don't like about it, but for the gamers that like 4K resolution monitor this one is perfect. See it's latest price here
Acer GN246HL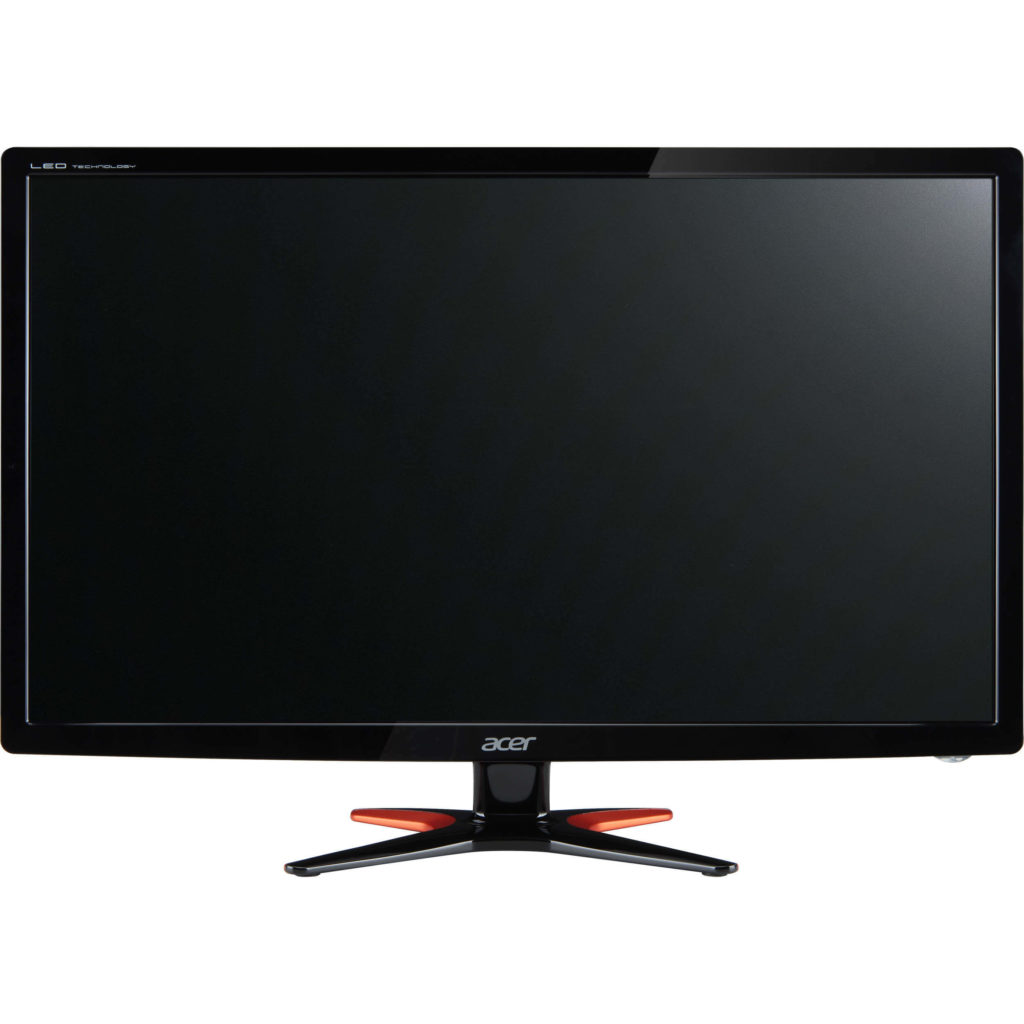 One more Acer on this list, but this one is a lower price, but with stunning specifications. This one has a 144Hz refresh rate which is for this price literary the best that you can find and it is also perfect for the world of Warcraft gaming. 1920×1080 resolution full HD is really great and the picture that this monitor has is great.
The one millisecond response time is very short and it eliminates ghosting, for crisp and perfectly rendered sequences. The aspect ratio 16:9 is very good for gaming, and this is really a good gaming monitor. The design of the monitor is very good.
I like thin monitors with nice small stands and this one is like that. The TN panel on this monitor is the only thing that I don't like about it but, all the other performances are great, and for this price, this monitor is really good.
The World of Warcraft gaming experience on this monitor will be great and you will not for sure regret it if you take it. Pictures are sharp and motions are very smooth, because of 144Hz refresh rate and one millisecond response time.
Without any question, I would for sure recommend it to anyone who wants to go for a lower price monitor with decent performances. Check out the latest prices of Acer monitors here