HP is at the top when it comes to offering budget-friendly monitors. They have a huge collection of affordable yet high-quality monitors in the market. And, today we will be talking about such a monitor which has some great features and specs and has a very reasonable price tag at the same time.
You might have already guessed it from the title. Yes, we are talking about the HP 22CWA 21.5-inches monitor. If you want to buy this monitor for yourself, you should learn more in-depth about this monitor, at first. That way, you can be assured about whether you are making a great decision or not. This monitor review will cover the HP Pavilion 21.5-inch IPS LED Backlit monitor which has the model number of 22CWA.
We will analyze its features and overall performance. So, let's get to the best part…
hp pavilion 21.5-inch ips led hdmi vga monitor review
Affordability
One of the biggest selling points of this monitor is its price. HP has mass-produced the 22CWA to offer the most competitive price for IPS Led Backlit monitors on the market. As a result, you get an MSRP of $100.
It has been purchased by 10's of thousands of customers and currently has close to 4000 product reviews on Amazon. Furthermore, it has been a favorite monitor among those looking to establish a dual monitor or triple monitor setup.
Viewing Experience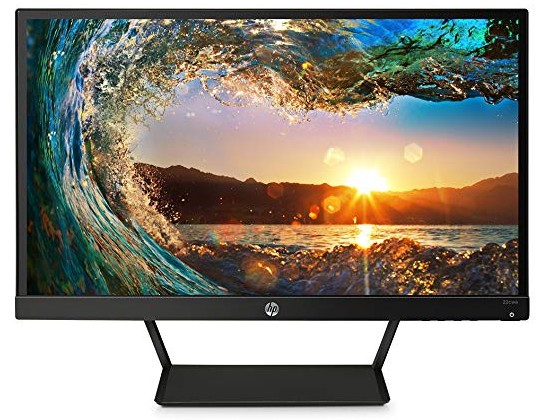 The HP Pavilion 22cwa 21.5-inch IPS Led Backlit monitor has a 21.5-inch size screen which is decent but does not give you the maximum viewing space as larger IPS monitors do. As a result, it is a practical screen in terms of size but nothing immaculate.
This monitor is an IPS panel which stands for In-Plane Switching. It was designed to improve the viewing angles from the previous TN panel technology that was famous since the 1980s. The exact viewing angle is 178 degrees. Color quality is also better with IPS monitors. In fact, this monitor has 2 million pixels for vibrant and crystal-clear image quality.
The only area where you'll notice a viewing disadvantage is with the response time of 7 milliseconds which means you will experience greater motion blur than with a TN panel. The motion blur will be evident when playing fast-moving scenes from movies, videos, or games.
For general office work and internet browsing, this is an excellent monitor and highly recommended. A solution to the motion blur issue exists, though. Overdrive technology which you can access through the OSD menu will help get rid of motion blur to an extent.
The monitor's refresh rate sits at 75Hz. It is listed on the spec sheet as display scan frequency which essentially is the same term for refresh rate. The pixel pitch is 0.248 which is great for richer color detail when sitting close to the monitor. Television screens have greater pixel pitch values because they are intended for far-away viewing.
Connectivity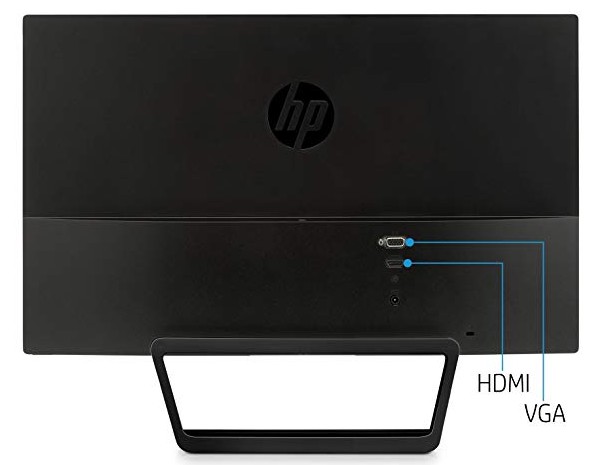 VGA, HDMI, and HDCP are the connection ports you have access to with this monitor. It is pretty good on power consumption with a rating of 20 watts. Other environmental benefits include its mercury-free construction, arsenic-free screen glass, and low halogen lighting to improve energy consumption.
In the box, you get an AC power cord, power adapter, a VESA mount adapter kit, and a VGA cable. You can mount this monitor onto the wall or use a monitor stand to accomplish a multiple monitor setup. The monitor can also be tilted between -2 to +25 degrees.
It is useful to mention the fact that this monitor does not have integrated speakers, nor does it have an audio input so you will need to connect a set of speakers directly to your PC.
Additional Features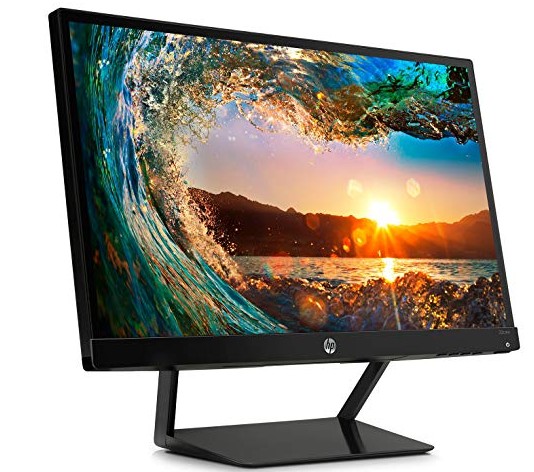 This monitor has LED-backlit technology. LED-backlit technology is a flat panel LCD monitor that has better contrast and brightness and more expensive RGB phosphors. It has a quantum dot enhancement film that gives a faster response in scenes and photo-refractive visuals.
Moreover, it is very easy to set up out of the box and most items including the drivers are plug-and-play friendly. The on-screen display (OSD) menu lets you customize and program the monitor settings according to your requirements and needs. It has a static contrast ratio of 1000:1 and a dynamic contrast ratio of 5 million: 1. Furthermore, it includes a 3-year hardware warranty.
Conclusion
In conclusion, this IPS panel is an excellent option for general office tasks and is also great if you want to set up multiple monitors with a dual or triple monitor stand. It has a modern and sleek appeal to it and provides great viewing angles with the IPS technology. It supports up to 16.7 million colors through FRC technology and has a pixel pitch value that will give you the richest contrast and color display you can get for this price.
If you found this HP 22CWA 21.5-inch monitor review helpful then please leave us a comment or share it on social media to further support us. Thank you for reading TheMonitorMonitor.com.