Finding the best gaming monitor for Xbox One will be quite fulfilling. Xbox One is rated as one of the best gaming consoles in the world. And the only way you will make the most of it is by connecting it to a screen that has a top-quality display. It is, therefore, imperative to make an informed decision when getting a monitor for Xbox One so that you can make the most of this entertainment unit.
The fact that we talk about quality gaming monitors should not scare you off, thinking they are very costly; in fact, you will find so many affordable screens as long as you understand what you need to look out for. Some of the essential features will include a refresh rate of 60Hz, Full HD resolution, and HDMI connections, among others. We shall look at these requirements and discuss them in great detail.
When you check around, you will realize that there are some monitors that are specifically made to work with gaming consoles. However, in as much as Xbox One is advanced, it does not require a complicated monitor. You can find a monitor that will serve your entertainment needs and also allow you to accomplish other tasks as well.
In this article, we try and demonstrate that you can easily find a great gaming monitor for your Xbox One, without spending all your life-time savings. When you follow the tips that we will share below, you will be able to find the perfect gaming monitor.
When searching for the best gaming monitor for Xbox OneYou should be aware of:
When you are buying a new gaming monitor for your Xbox One, you need to keep these facts on your mind. Let's take a look at these vital pieces of information down below.
Most of the gaming monitors that would work with Xbox One are very light and have a slim profile. This makes it easier to carry them and even have seamless multiple monitor setups
Several models will come with backlights that can be adjusted to suit the particular scene of a game. You can choose to have a very bright display or very dim one
Since the gaming monitors have a Full HD resolution, you will get vivid and very clear images
Gaming monitors have incorporated technologies that will protect your eyes. Most of them have anti-glare, which will reduce eye strain even when you have to sit in front of the monitor for a very long period of time
The stands on these monitors are quite flexible to suit your comfort. As such you can easily tilt, pivot, swivel and adjust the height of your monitor
The VESA mount compatibility is a feature that is found on these monitors and this will allow you to mount the monitor on the wall conveniently
In as much as most of the gaming monitors are large in size, some lack a wider viewing angle. And this may cause some level of discomfort from some angles of view
You should look at the stand carefully as some seem not to fully handle the screen and will quaver when there is a slight movement
You may encounter some monitors that have a low resolution and this will affect the overall gaming experience, due to low picture quality
Some will have limited features like lack of a VESA mounting option, which will inhibit mounting of the screen on the wall.
When shopping for a gaming monitor for Xbox one, you should realize that each model will have its own set of pros and cons. Evaluate and compare the various options on the market, so that you can find one that has more benefits than disadvantages.
Who is it Ideal for?
As mentioned earlier, Xbox One is a great gaming console that will offer the ultimate gaming experience. However, this does not mean that you need to find a complicated monitor to handle the console. All you need to do is find a monitor that meets the minimum requirements to work with Xbox One and you will be good to go.
As such the monitors that can be used with your Xbox One will work with other gaming consoles like PS4. Besides gamers, due to the high performance of these monitors, they can also be used by graphic designers, professional photographers, architects and engineers among others.
Essential Considerations for x box one monitors 
We have mentioned that there are some requirements that you need to consider when you are shopping for a monitor for Xbox One. These are the basic things that you should be aware of so as to ensure that you find the right monitor that will work with your gaming console.
Resolution: Most of the Xbox One games will work well with a resolution of 900p. Just to be safe and sure that you will have a great experience, go for a monitor with a Full HD 1080p resolution. Do not bother finding a higher resolution than this, as most games may not run on such.
Screen Size: When you are buying a screen for entertainment purposes, you need to enjoy the display. The least size of the screen you should buy is 21.5 inches so as to get the most from your games.
Panel: Go for a TN panel since it will have a high response rate. However, if your main interest is in a wide display and quality image, choose the IPS panel.
Refresh Rate: A good set of games will have a refresh rate of 60Hz and will not go beyond that. This should serve as a guide when looking for a monitor for the Xbox One.
Response Time: The response time will be influenced by the panel of the monitor. For TN panels you can find a monitor with a response time of 1ms and 4ms for the IPS panel technology. Low response time will eliminate ghosting and blackening effects.
Connectivity Inputs: You should get a monitor with HDMI connectivity so as to enjoy exceptional picture quality. You may also take advantage of multiple ports on these screens like DisplayPort, DVI, and D-Sub.
Top Manufacturers:
There are a lot of tech companies which are manufacturing monitors out there. However, not all of them are that good. On the other hand, some of them can be a great option. For your convenience, we are sharing a list of some of the best monitor manufacturing companies in the industry down below. Here we go…
LG
AOC
ViewSonic
BenQ
Acer
ASUS
Samsung
Dell
Review of the Best Gaming Monitors for Xbox One
We understand the fact that finding the best monitor for Xbox One can be a daunting task. As such, we have done extensive research on the various brands and models available on the market and reviewed them below.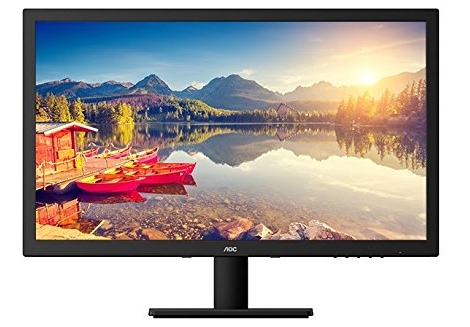 AOC e2752She is a 27-inch LED monitor, with the capacity to deliver exceptional image display. The monitor is ideal for the Xbox One since it has a high-performance level with a response rate of 2ms, which is ideal for gaming and other multimedia applications. It is rated as one of the most energy-efficient screens on the market.
With the Screen+ feature, you can easily split the screen into 4 independent windows. This feature will eliminate the need to have several monitors being used for simultaneous applications. The 2 HDMI ports will make it easier to connect your console and get top quality image display when playing your games.
There is an audio in/out port which will accommodate the 3.5mm audio jack. You can connect your earphones to get solid sound when playing the games. The VESA 100mm compliance of this screen allows you to mount it on the wall for a comfortable viewing angle.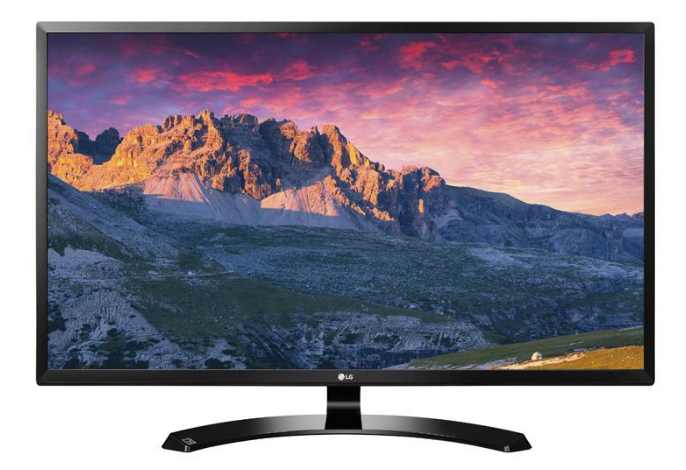 The LG 32MA68HY-P is an affordable monitor that has all the necessary requirements to work with the Xbox One gaming console. The screen size is 32 inches and provides a wider viewing angle, than an ordinary 24-inch screen. It is a Full HD monitor, with IPS panel technology that guarantees quality images.
Due to the IPS panel, you will enjoy a wider viewing angle and consistent color reproduction that remains true from all angles of view. Using the on-screen controls, you can adjust the settings on the screen so that you can get the best calibration for the task at hand.
Screen Split 2.0 is the feature that supports multitasking as it will allow you to split the monitor into 4 different windows simultaneously. It has the DisplayPort, D-Sub, USP and HDMI connection ports. This means you can connect any peripherals to the screen without any problems. You can use the VESA mounting option to mount the screen conveniently.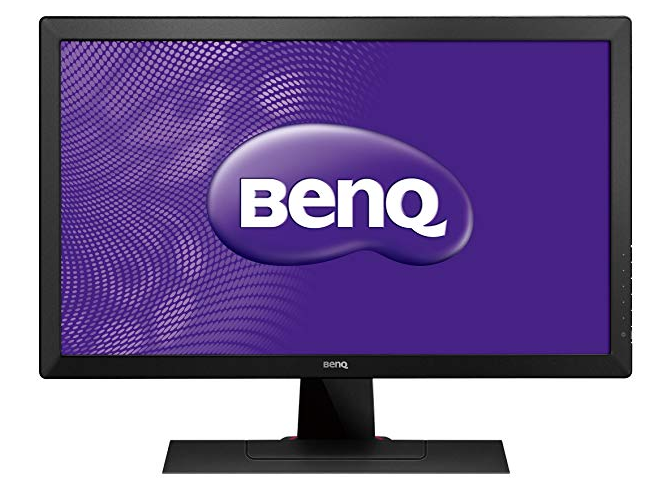 This is one of the monitors on the market that are specifically made for gaming consoles like PS3, PS4, Wii, Box 360 and Xbox One among others. However, you can also connect the screen to your PC and use it for other functions. It has a very fast response time of 1ms, which will give you a smooth game flow.
The Black eQualifer is a feature that will provide visual clarity when you have dark scenes during gameplay. It will light up the dark areas without affecting the areas that are already bright. The monitor has advanced features that will ensure that you fully focus on your game without any distractions.
The frame is designed in such a manner it will give you the best settings. The Smart Scaling and Display Mode are the options that will allow you to adjust the screen easily. The screen comes with built-in speakers and has various connectivity inputs like HDMIx2, DVI-DL, and D-Sub.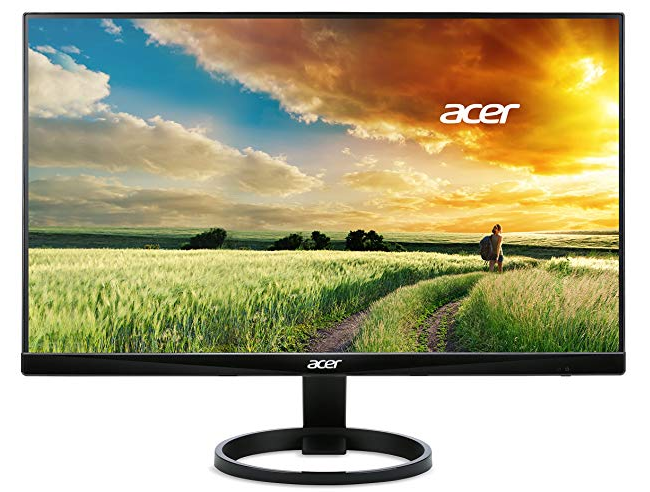 This is part of the Acer R Series, which are monitors known for their rich color reproduction and high-quality images. The IPS panel technology will allow the color to remain consistent across different viewing angles and also provides a wider viewing angle, which gamers will appreciate. The screen has a display area of 23.8 inches.
With the zero frame design, you will get the maximum display area possible on this screen since it does not have any boundaries. It has a Full HD resolution, with a dynamic contrast ratio of 10 million: 1, which will ensure that you get vivid details on all media displayed on the screen. It has VGA, HDMI, and DVI input connectivity option and this will allow you to connect various devices and peripherals to your monitor without any problems.
All the display features are tuned in such a manner that they will conserve the energy through the power saving modes. The screen has a response time of 4ms but does not have a mounting option.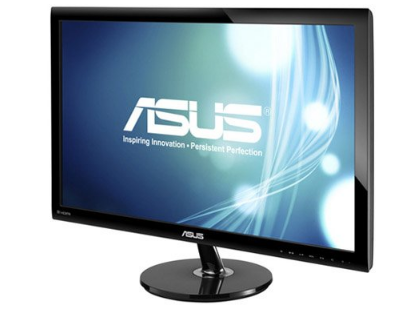 Asus VS278Q-P has a smooth video playback, thanks to the 1ms response time that the 27-inch monitor has. This means that even when you are playing the fast-paced action games, the moving pictures flow seamlessly and the ghosting effects are eradicated. This is what makes an ideal choice for the Xbox One gaming console.
It comes with a VESA mounting option, which will add to your convenience as you can easily mount it on the wall. All the visuals are clear and crisp since it is Full HD display screen. The LED-backlit display is aimed to help in conserving the energy that is used by the monitor.
You can play for long hours without worrying about too much power consumption. The Splendid Video Intelligence Technology will preset images so that they can suit the particular task that you are handling. The anti-glare will shield your eyes from fatigue and other problems that may be caused by the screen light.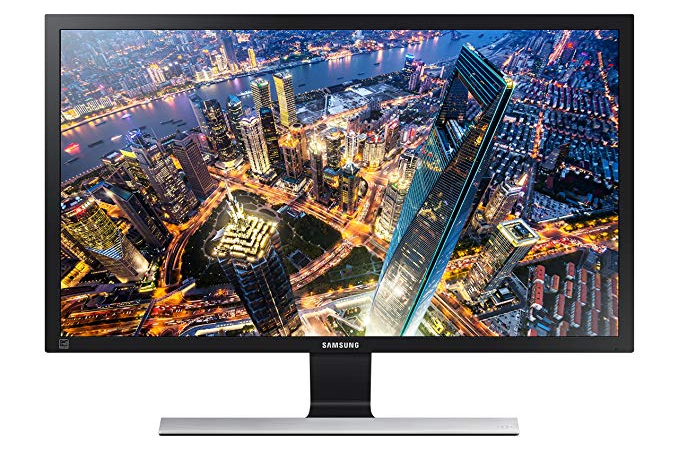 Samsung UE590 is an LED monitor with a 28-inch display area that gives you an immersive experience when playing your games. It has the Eye Saver Mode and Flicker-Free technology, which are meant to reduce eye strain when using the monitor for any task. This is an optimized entertainment screen and has all the features to support its functions.
It comes with AMD FreeSync which will synchronize the refresh rate with the content on your monitor. It also has a response rate of 1ms, which makes the transition between scenes fast and easy. This also eliminated screen darkening effects.
With this monitor connected to the Xbox One, you will enjoy playing games a whole new level of viewing. This is because the monitor is a 4K UHD display that gives you clear and vivid imagery. This monitor will allow you to multitask easily, and this improves productivity. The screen has over 1 billion colors to offer to you.
Conclusion
With this knowledge, you should find it much easier to shop for the best gaming monitor for Xbox One. You will realize that Xbox One is a console that does not really need a sophisticated screen or one that is too advanced. Xbox One has its own limitations like the refresh rate of 60HZ and resolution of 1080p.
This means you do not need to buy the very expensive monitors on the market to use with the Xbox One, since they may not even work. We do hope with this information, you will be able to buy a monitor for your console without any hitches. We wish you luck with your shopping.