Some folks are limited with their computer's power supply unit (PSU) and rather than replacing the PSU they prefer to opt for a graphics card that can be supported on 300 watts. Now, if you have the budget, we recommended you go ahead and purchase a new PSU because they have come down in price over the years. On average, for a PSU, you are looking at spending about $80.
While the best graphics card for 300-watt power supply may be dependent upon the specific type of computer you have, we have collected the best efforts on our part to recommend some standard options for purchase. If you need a particular answer to your GPU requirements question, please leave a comment below, and we will respond with a solution as soon as possible.
Do not Overload your PSU
Firstly, it is important not to use a graphics card that has a PSU requirement more significant than the PSU capacity. Using an underpowered PSU can hurt you because the motherboard and other capacitors need to work harder with increased ripple. There is a risk of the PSU, and there is also the chance you will lose your hard disk.
Do all computers have a Graphics Card?
This a great question that was raised by one of our readers. The short answer is yes. Every computer does have a graphics card but not every computer has a dedicated graphics card. Most of the computers you'll find out there today only have what's called an integrated graphics card which are usually made by Intel.
These are not suitable for displaying quality visuals on your monitor and you'll need a dedicated GPU if you want to have a good experience for purposes such as gaming.
Best Graphics Card for 300W PSU
Here are the three best graphics card for a 300 watt PSU. As stated earlier, 300 watts is a very practical and modest power supply so we have attempted our best to show you only the correct GPUs that will meet your needs and requirements.
GeForce GT 630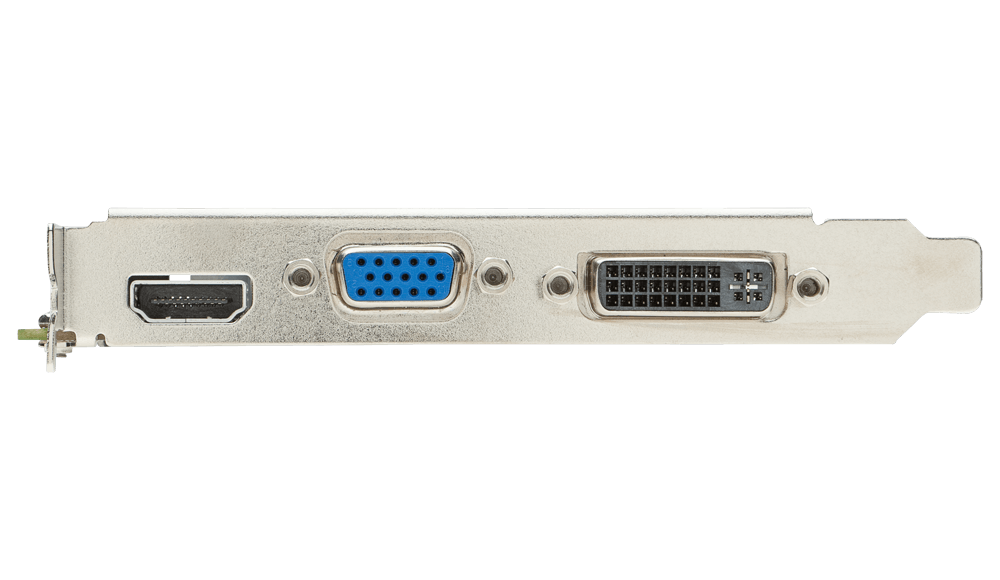 This is an older edition of NVIDIA graphics cards that have a minimum system requirement of 300 watts. It will cost you about $60. All three version of the GT 630 which include the D3, G5, and Kepler have a minimum system requirement of 300 watts power supply unit. It is compatible with Windows 7 and 8. Furthermore, it will work with Direct X 12 API, Open GL 4.2, and with a multiple monitor display setup. We recommend this one if you need to use the supported technologies but are not willing to invest heavily into the GPU. Check out the latest price on Amazon
GeForce GTX 1050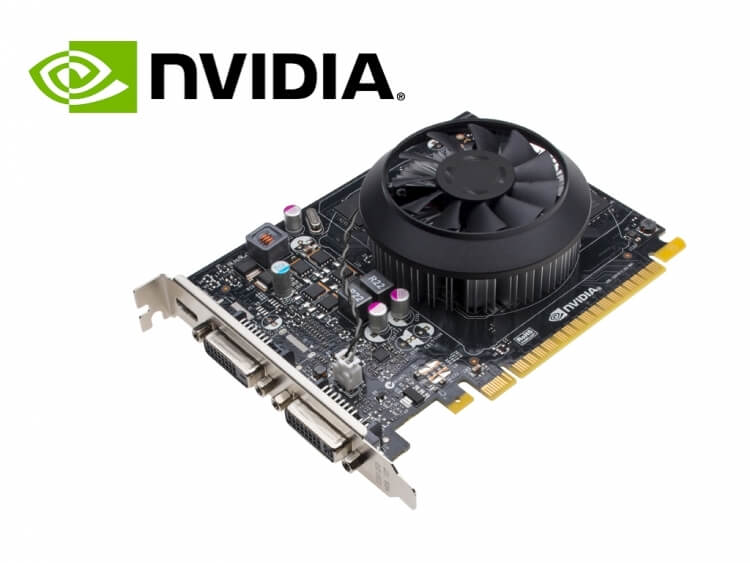 This is perhaps your best choice because the recommended power supply requirement for it is only 300 watts. It has 768 CUDA core shader units with a base clock of 1290 Mhz. Memory speed is Gbps. It also supports G-SYNC monitors, Nvidia GPU boosts 3.0, Vulkan API, Ansel, Open GL 4.5, and GameStream.
It is not, however, suitable for virtual reality gaming as the GPU has not been configured for that purpose. Seventy-five watts is what it will consume of your 300-watt power supply so bear that in mind. Furthermore, if you want to create a multiple monitor setup, then you will need to choose the 2GB 1050 version because the TI and 3GB version doesn't support dual or triple monitor displays.
For games such as Overwatch, Gears of War 4, and Grand Theft Auto V, the GTX 1050 has shown close to 2x the performance upgrade. It is sold by several vendors including Asus, EVGA, MSI, Gigabyte, PNY, and Zotac. The reason why multiple vendors sell the same NVIDIA Graphics Card is that the vendors are paid a royalty and most of the time the vendor includes extra features of its own to enhance or differentiate its product from competing vendors. Check it out here
Geforce GTX 750 Graphics Card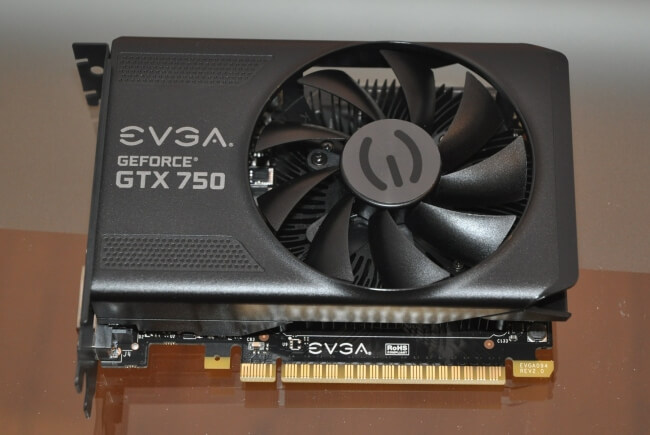 The Geforce GTX 750 is a modestly priced graphics card. It has 512 CUDA cores, 5 Gbps memory clock, PCI Express 3.0 Bus support, and most importantly a 300-watt minimum system power requirement. Its 5.7 inches long and 4.376 inches in height. Width is a double slot. It supports a wide variety of technologies including 4K, Nvidia G-Sync, GPU Boost 2.0, DSR, Direct X 12, Ansel, PhysX, and 3D vision. You can also use a triple monitor setup with this graphics card. Check out EVGA latests here
Conclusion
AMD has not made our list for any of its Radeon or other model graphics cards because they are generally dependent upon at least 400 watts of PSU. However, there are models such as the RX550 which are dependent upon the motherboard and do not have any external power supply requirements.
You are welcome to decipher whether your motherboard can support an AMD graphics card on your own or use our support system by leaving us a comment. Virtual reality gaming is not possible on a 300-watt power supply as most graphics' cards will not accommodate that PSU rating.
As a result, if you want to game using VR ready technology, you will likely need to upgrade your entire system. Otherwise, for a more practical setup, adhere to our recommendations and collect the GTX 1050 as your best choice for a 300W PSU supported graphics card.
If you found this article on finding the best graphics card for 300w PSU helpful, please share it or leave us your feedback through the comment box.