There are many computers monitors available on the market today suited for counter strike global offensive. Refresh rate, pixel pitch, and frames per second are some things that you must consider when assessing the best monitor for CS: GO.
What is Counter Strike: Global Offensive?
Counter strike global offensive is a game that is team based and a first-person shooter. Global Offensive is the second game in the counter strike series and includes maps such as dust, inferno, nuke, tray, and more. There are many game modes such as competitive, wingman, casual, deathmatch, arms race, demolition, and flying scouts' man.
If you enjoy playing the multiplayer, then you will know that your monitor can make or break your game performance. You can't succeed with an old school monitor because it does not have the visual capabilities that modern display screens possess.
Buying criteria for the best monitor for CS: GO
The refresh rate is an important metric to consider when evaluating the best monitor. The refresh rate is the number of times per second measured in Hertz that it can update the visual display with new information or images.
The standard Hertz for a monitor used to be 60 as an industry standard. However, many more modern monitors can reach 240 Hz which means that you get less lag, less blur, and faster response time. If you are still gaming with 60 Hertz, then you're doing yourself a disservice because your competitors are winning at your loss.
Panel type: There are many types of display panels such as IPS, TN, and VA. IPS stands for in-plane switching, TN stands for twisted nematic, and VA stands for vertical alignment. Twisted nematic is one of the most common display panels on the market.
They are very affordable because they have been around for a long time. What is the structure twisted nematic how is that they have very high refresh rates but suffer in the category of contrast and color ratios. Due to this color and contrast, problem manufacturers decided to develop a new technology which resulted in the in-plane switching panel.
Very bright and very dark images are displayed better with an IPS panel. IPS panels have a modest pricing structure in comparison to vertical alignment panels. Vertical alignment monitors are very commonly seen among the curved monitor category. They usually have a smaller pixel pitch which allows it to display more detailed images.
In our recommendations list, we will recommend one TN panel monitor, one IPS panel monitor, and one vertical alignment monitor so you can decide which one fits your budget and requirements.
Aside from refresh rate and panel type other things to consider include resolution, screen size, and connectivity ports such as HDMI, DVI, or VGA.
The 3 Best Monitors for Counter Strike: Global Offensive
We promised you it in the title, so here are our top three recommendations for the best monitor for CS:GO.
BenQ XL2411P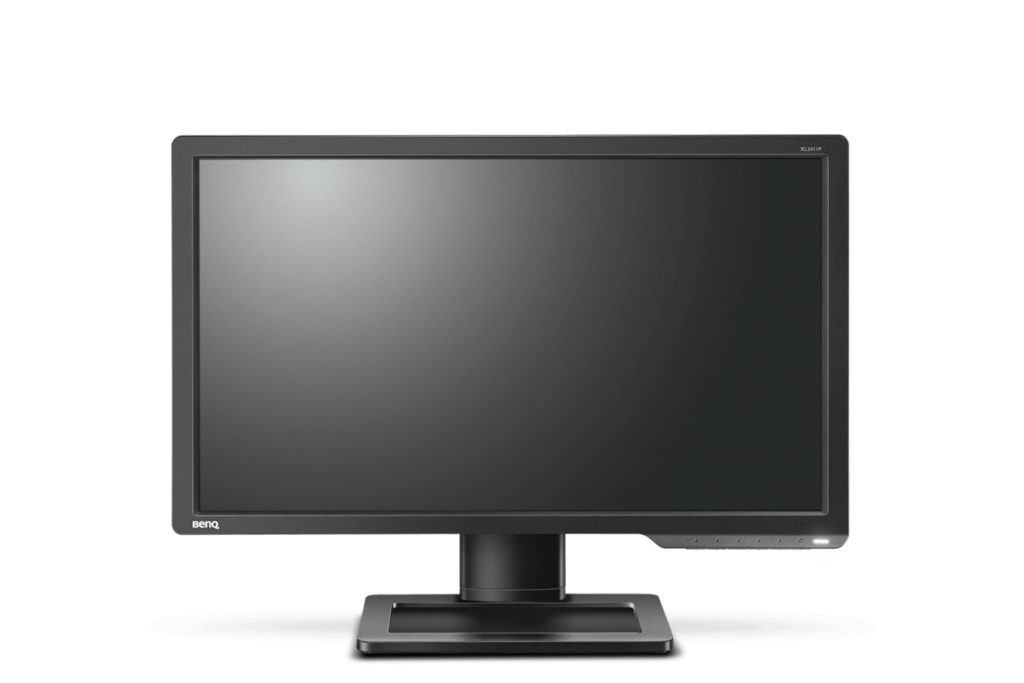 The BenQ XL2411P 24 inch E-sports gaming monitor has a refresh rate of 144 Hz. This is your best option if you are budget conscious and require a TN panel.
Without overhauling the entire panel, BenQ used a black eQualizer technology to allow for visual clarity in dark scenes and excessive exposure in bright zones. The monitor can be titled and adjusted heavily, all according to your specifications.
This is an e-sports monitor which means that specifically made for tournaments and online playing. Sales price is around $250, but the occasional sale may lower that price tag just a bit. Regarding connectivity, it has a DVI port, an HDMI 1.4 receptacle, and a headphone jack for audio listening.
VESA wall mounting is possible with this monitor for dimensions measuring 100×100 mm. One of the downsides of this monitor is that it doesn't have any screen tearing prevention technology such as FreeSync or G-Sync, so there isn't any real protection from choppy game images. Worth checking out here
AOC Agon AG352UCG6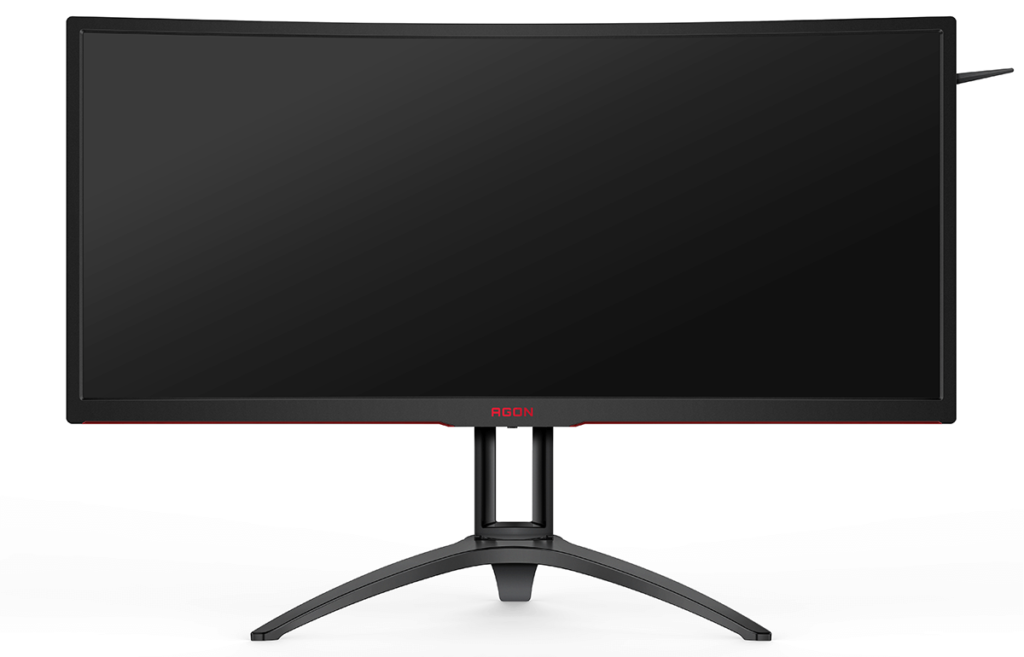 The AOC Agon AG352UCG6 is a 35-inch curved gaming monitor that is one of the most premium VA panels you'll find on this entire planet!
Visuals jump out with this screen and its as if you are fully immersed into the game as if it was a virtual reality one. There is TONS of value provided for an MSRP  because you get a 1800R maximum curvature, G-Sync anti screen tearing, DisplayPort/HDMI connection ports, 120Hz, and a full viewing angle/resolution of 3440X 1440.
You can run any game on this monitor, and it will give you the ultimate edge over your competition. There are other versions available with this model with variations in screen size, refresh rate, and AMD FreeSync. Some extra neat features this monitor includes are built-in speakers, headphone hanger, and a carrying handle for boosted convenience.
It would be unfair to say this monitor has a slow response time of 4 milliseconds, but for a vertical alignment panel, it gives most TN panels a run for its money. If you ever feel that this monitor doesn't fit your budget and that's the only reason holding you back from adding it to your cart, then I highly suggest you play around with the configurations page on Amazon and see what other options AOC has available under this product series.
I am mainly suggesting this because you can STILL pick up a lot of the great features AOC has included in the AGON gaming series monitors.
ViewSonic XG2402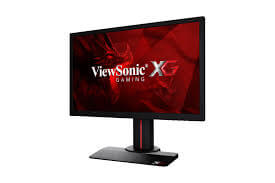 The Viewsonic XG2402 24-inch monitor is a convenient display that competes with the BENQ XL2411P. It is practical both in its pricing and its specifications/features. For example, it has a 144-hertz refresh rate and its built for eSport gaming.
It uses an IPS panel and gives create color contrasts with the ColorX Mode. You get flexible connectivity with the HDM I 1.4 port, and USB and display inputs add the ability to connect your laptop PC or Mac. If you're not familiar with customizing the settings via the OSD menu, you can opt to choose from the preset modes which are optimized for gaming experiences such as first-person shooter, Esports or, MOBA.
Regarding the design, it reminds me of the Acer predator series because of the red lining is very significant throughout the front and back of the display. You get plenty of height adjustment and tilt just like the BenQ recommendation. Other features included a fast response time, 22 levels black stabilization, a low input lag, and AMD FreeSync technology to eliminate screen tearing. See more details on Amazon here
Concluding Thoughts
In conclusion, even if you play CS: GO occasionally you owe it to yourself to reap the full benefits of the game by choosing a monitor that is adept to your gaming needs. A gaming monitor while intended initially for playing purposes is an excellent choice even for the general office task user.
The only reason not to consider one of the monitors on this list is if your budget is tight. If not, we highly suggest you look at some of the monitors we recommend because the boring TN 60Hz LCD panel is doing you a disservice in today's modern era.