Digital painting is an emerging art form in which traditional painting techniques are applied using digital tools. This is very useful for artists, as you don't need brushes, all those colors, and mess, it is all installed on your computer.
You don't need to convert your paintings into digital, and all the problems that come with that, the picture that is not what you expected, or deformed picture that you draw, it is all gone when you paint directly on the computer.
For digital painting, you need a good monitor, software, and it would be better if you had a digitizing tablet and stylus, because it is much easier to draw on the tablet, then on the computer itself. You can add some realistic effects, create great textures and shapes.
Sketchpad is a great thing when you are doing digital painting, because you can draw directly on it and it is easy to connect, and even easier to use. Your computer needs a nice graphics card, and a good monitor, if you want to do digital painting professionally and without any problems. If you have a nice view of the situation, drawings, your paintings will for sure be better.
Buying Criteria for Best Monitor Choice for Digital Painting
Size of the monitor- if you are going for digital painting on your computer you need to have in mind two things. The first is that the monitor cannot be smaller than 24 inches because the resolution is so important and you, of course, need full HD resolution so you don't want some small monitors with bad viewing angles and low-quality pictures. Secondly, multi-screen is always better, from my experience I can tell you the paintings will be much better if you go for two or more monitors, because the picture is awesome, and experience while doing your job will be top class. When you once try multi-screen, the one screen will be not enough for you. My recommendation is two 25 or 27-inch monitors for full comfort.
Resolution– in my opinion, if you want to become a professional artist, on your computer, you need a 4K monitor. Details and shapes are the most important things for an artist and you have to consider taking the large screen with 4K resolution, those are big and expensive monitors, but when you buy it once you will for sure not regret it. When the monitor is bigger, it has more pixels and when it has more pixels there are more details on the picture which is crucial for an artist.
Panel type– it is hard to say which panel is the best for digital painting, but one thing is for sure, you need a panel with almost perfect viewing angles and details. TN panel is not the panel that can provide you with maximal comfort when we are talking about viewing angles, so I strongly recommend to stick with the IPS panel. IPS panel with Led lights is the best panel that you can get for digital painting. It is a strong panel with awesome viewing angles and with great colors and details. Just it depends on the model of the monitor if you will be able to use the maximum of powers.
Visor– an important thing, if you can use it you should for sure. The visor on the monitor for digital painting is important because it removes ambient light. This is one of the crucial things because the eye sees colors differently depending on an ambient light in its environment. So if you get rid of this light and use visor, your monitor will get real specter of colors that it provides and that is why the visor is so important.
Review: 5 of the Best Monitors for Digital Painting
Here is a review of the top 5 monitors we've chose for digital painting use.
Dell Ultra HD 4K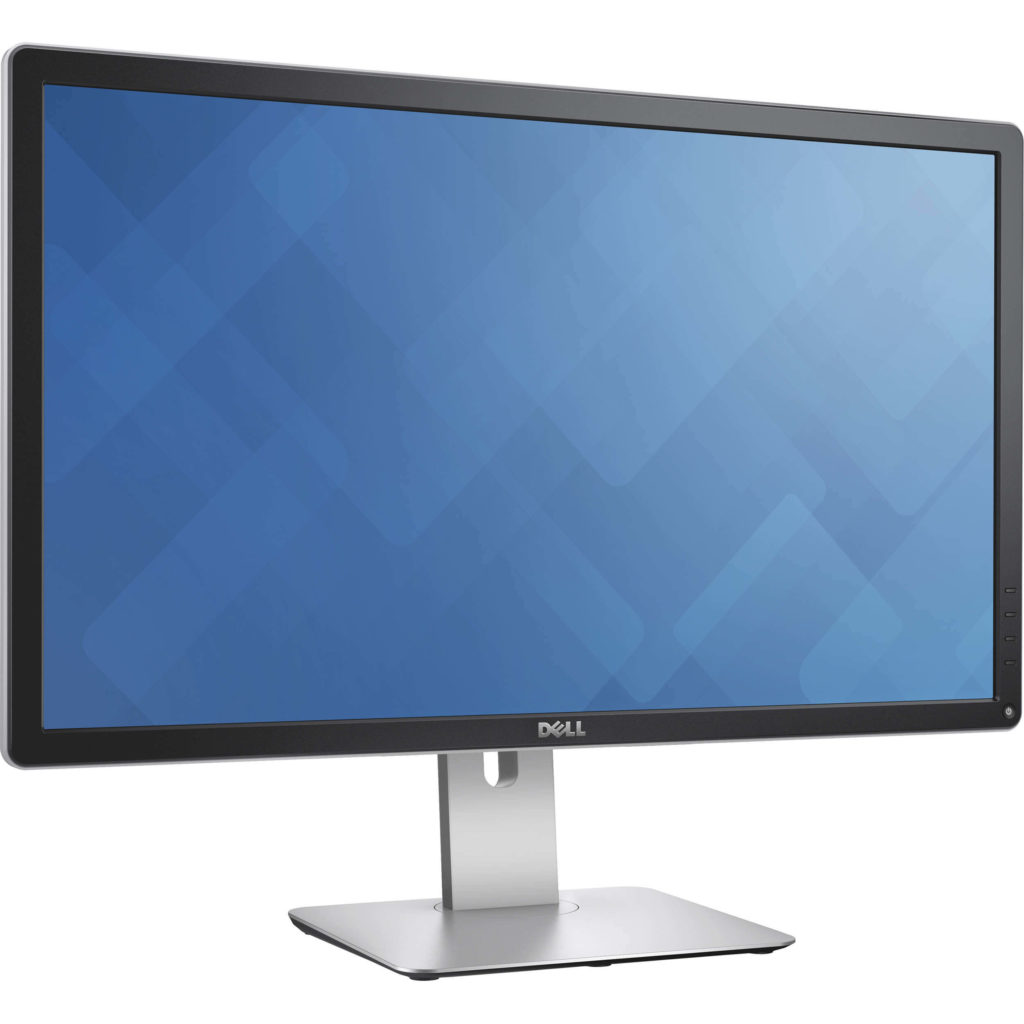 This ultra HD monitor is offering everything that an artist needs. With 99% sRGB color coverage, this 27-inch monitor is great for digital painting. It has 4K resolution with great features for an artist. Picture clarity and colors, brightness on this monitor are great. It supports 1,07 billion of colors on resolution 3840×2160.
Brightness is 350 which is awesome, and really needed brightness for this kind of job. The IPS panel is offering you a bunch of possibilities when it comes to viewing angles and picture clearness. Energy class A will save you a lot of power and a lot of money of course. It has eco-conscious design and that is why it is energy class A monitor.
It has the feature of hanging it on the wall and in my opinion, it is a great option for those that don't want to work on the desk. It is a real designer monitor and for this money, it is worth buying. You can check the latest price for this monitor here
NEC PA272W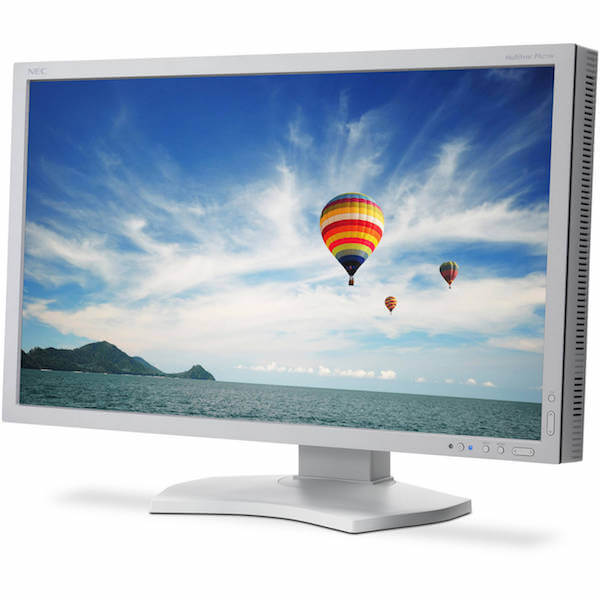 Not such a famous model of monitor but it is really good. It has a color accuracy that you can trust with a 27-inch display. This is a display that is specially made for color accurate applications. LED backing light provides 99,3% RGB color which is great and it has 2560×1440 native resolution.
The brightness is great it is 340 and this monitor is a monitor with an IPS panel, which is great for viewing angles and for digital painting. LED backlights provide awesome brightness which offers you great options for drawing.
It is a monitor with a lot of design features and it is specially made for color accuracy which is important for a digital artist. A feature like Rapid response delivers virtually uninterrupted viewing of high-speed. MultiSync allows you to work without problems and without any distortion on the picture.
You want to see your picture in true colors and from the angle that everyone else will look. That is why this monitor is perfect for digital painting. It is not too expensive and it is for sure worth it. Check it out here
EIZO CG277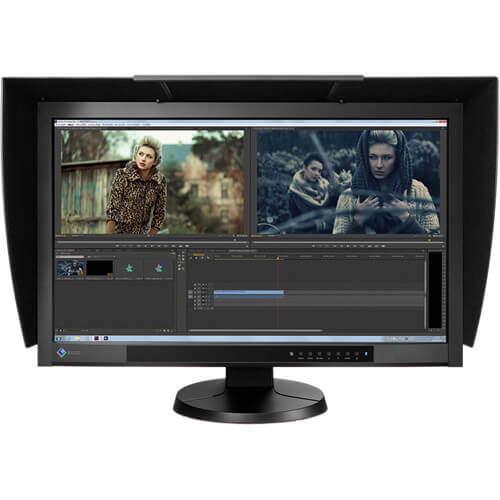 This is a 27-inch monitor with pretty good resolution. It has great color accuracy, superb overall image quality and it is easy to use built-in colorimeter which you may find interesting for designing or drawing. It has a resolution of 2560×1440 pixels 4K and it is really great and surprising.
This small monitor with 4K resolution is awesome and unexpected. It is an expensive designer monitor with a lot of features. IPS panel offers you great viewing angles and the color and brightness but contrast is a bit lower than on the other monitors on this list.
It is the only thing that I didn't like about this monitor because the lower the contrast is, the picture can lose quality. It is a thick monitor, but it is great.  It has a decent brightness which is quite okay and it is 300. It uses 99% sRGB coverage and it has a built-in calibration sensor.
This monitor has a high price and great performances. If you buy it especially for digital painting job it will do great work without any problems. See price and info here
BenQ BL3201PH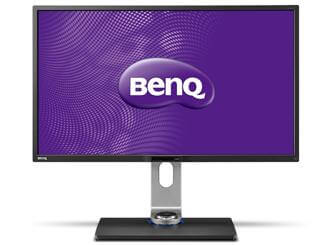 An ultra-high resolution monitor with an extra big screen. The resolution of 3840×2160 is good for drawings and digital painting because it is a comfort screen and you can do your job without a problem and with great space on your monitor which is important if you are drawing some things that are complicated, you will need space of course.
It works on 4K and it is really great because details are clear and the colors are perfect. Viewing angles are awesome, you can even turn it in the portrait mode if needed. 100% sRGB colors, provides you best experience when you are doing paintings.
Your painting will be a hundred percent accurate if you use this monitor because it provides amazing shapes and great color and brightness. This would be one of my top choices for design monitor or digital drawing monitor because I like wide and big displays with a lot of space on them.
It is a professional graphic design display and it is for sure made only for this purpose. See latest price for it here
Asus PA329Q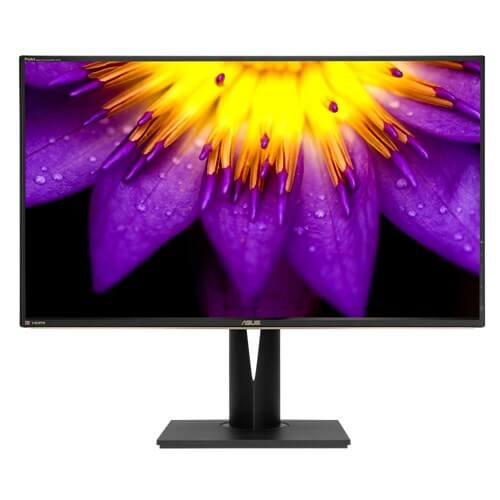 This 32-inch monitor is almost perfect for digital painting. With this size, this monitor is very good, but expensive too. Resolution of 3840×2160 makes it perfect for digital painting and with 4K you will see all the details you need.
It has 99,5% Adobe RGB true color reproduction and because of it, I think that this one will be my top choice. With this great specter of colors, your paintings will look real and exactly as the ones that you draw on the paper.
This monitor is factory pre-calibrated and it provides outstanding colors. It is even better when you put the visor on it, it will show true colors on the true lighting. This monitor uses flicker-free and low blue light technologies, which allows you to draw without any problems and with a great view.
The panel is IPS which is good, as I said, viewing angles on this monitor will be great and this is my top recommendation for digital painting. See its price here