There are many ways to connect 2 computers to 1 monitor. Among them, using a KVM switch is one of the most prevalent ones. In the earlier days when multi-input monitors were not available, KVM switches were handy.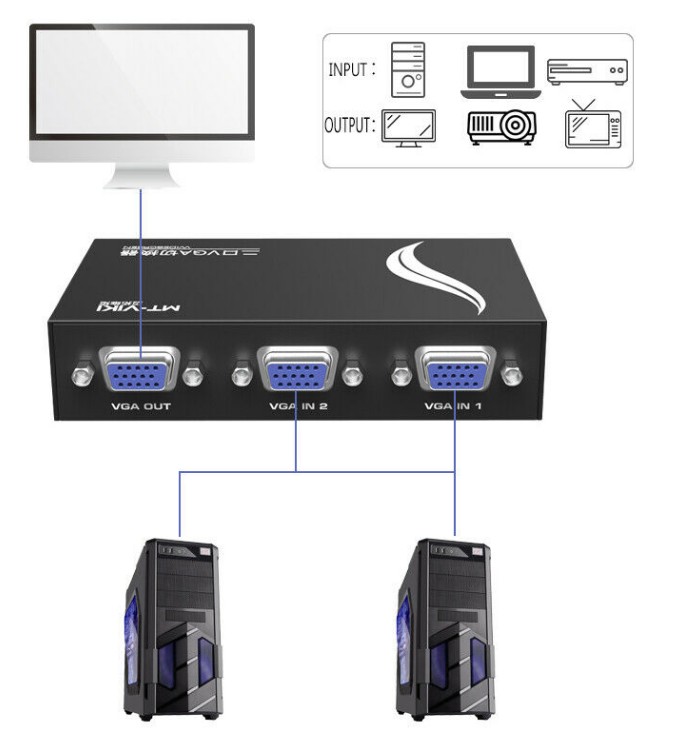 But, with the advancement of technology, this is now a technology of the past. So, if you want to connect 2 or more computers to a single monitor without KVM, you can do that with ease. Don't have a clue how to do it? No worries. Because we have laid out all the instructions in this post for your convenience.
So, let's cut to the chase…
How to Connect 2 Computers to 1 Monitor without KVM?
What is a KVM Switch?
KVM switches are not new in the technology scenery. Rather, nowadays, these have been so obsolete that it has become very hard to get one in the market. However, these were very handy back in the days.
The term KVM stands for 'Keyboard, Video, and Mouse'. Basically, it is a hardware device with multiple ports. Thus, you can connect multiple computers to it. At the same time, you can also plug in multiple sets of computer accessories like keyboards and mice to the KVM switch.
In doing so, you will be able to control multiple computers using only one monitor. This is a great device for being productive and saving up space on your workstation. There are various types of KVM switches available out there.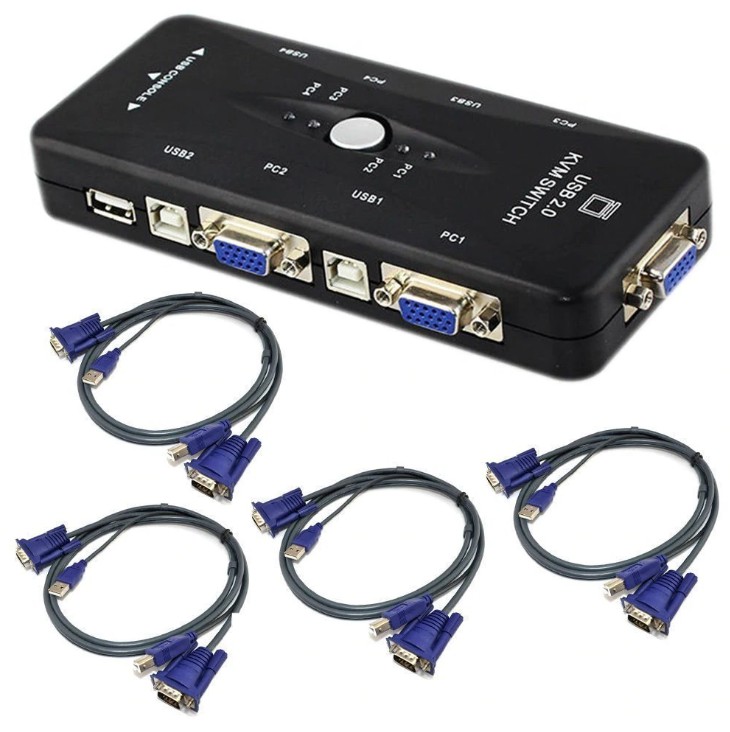 For instance, you can choose among a Semi DDM, DDM USB, Emulated USB, and USB HUB KVM switches. These are different from one another in terms of features and functions. However, all these types of KVM switches' main use is to connect multiple sets of computers to a single monitor. Apart from these, you will also have the 2 types of KVM switches depending on the activity which are active and passive KVM switches.
Also, you can use remote KVM devices. There are 2 kinds of remote KVM devices available such as local remote and KVM over IP. KVM switches are being used merely for personal usage nowadays. However, in big data centers or home servers, you will see the use of KVM switches even in this day and age.
In short, you can say that a KVM switch is a physical device that can convert the input and output signal to run multiple computers with only one set of accessories like monitor, mouse, and keyboards.
Are There Any Alternatives?
Although KVM switches can come in handy at times, it still has its drawbacks. For instance, you will have to face some latency issues while using a KVM switch. Even though, there are some high-end KVM switches that don't have this issue. But for those KVM switches, you will have to spend a lot of money. That is why a KVM switch is not a good option for personal use.
So, is there any alternative? Lucky for you, there are a few alternatives to a physical KVM switch. Let's talk about those down below.
Check the Ports of Your Monitor:
Let's say, you have the Asus MG248Q monitor at your disposal. And you want to connect two computers to your single monitor. Fortunately, this can be done quite easily. Look at the back of your monitor and you will find that there are multiple connectivity IO ports. In particular, the Asus MG248Q has 3 connectivity ports such as an HDMI, a DVI-D, and a Display Port.
This means you can connect 3 different devices to your monitor at the same time. However, depending on the model of your monitor, the number and type of the connectivity port will vary. Some monitors come with 2 HDMI and 1 VGA port.
While others come with HDMI and DVI-D ports only. Whatever the case, the number one requirement for using multiple computers with a single monitor would be the existence of multiple connectivity ports on your monitor. And, also, your computers need to come with those ports as well. Luckily, you will find that most of the motherboards/GPUs nowadays come with multiple connectivity ports as well.

So, let's say one of your computers comes with an HDMI port and another one comes with a DVI-D port. In that regard, you can connect one computer to your monitor via HDMI. And, at the same time, connect another computer using the DVI-D port to the same monitor. It all depends on your monitor, actually.
So, if your monitor comes with 2 HDMI ports, you can connect 2 computers to your monitor via both of the HDMI ports simultaneously. So, the main idea is to use your monitor's multiple connectivity ports to connect multiple computers easily. After you have connected the computers to your monitor, you can easily switch between the computers using the 'Input Toggle'/'Source' button from the OSD menu of your monitor.
These days, almost all of the monitors come with a dedicated input toggle button on the OSD menu. So, it will be very easy to switch between computers. Thus, if you have a multi-input monitor, you can connect 2 computers to 1 monitor without KVM effortlessly.
Use Third-Party Software:
Let's say, you don't have a multi-input monitor. What can you do in that scenario? Luckily, we have another solution for you. You can use software instead of a KVM switch. There are a lot of software for controlling multiple computers using a single set of keyboards, mice, and monitor available.
Some of them are free while others are premium. In this section, we will talk about some of the best KVM switch alternative software. Let's go…
If you want a free yet functional software, you can use the 'Mouse without Borders' software. This was first used by Microsoft privately. However, later, Microsoft made it public. So, you can download and install it on both of the computers you want to run with your monitor.
Then follow the instructions to make the most of it. For the record, it is only compatible with Windows PC. And, you must run the same version of the software on both of the computers. Otherwise, it won't work.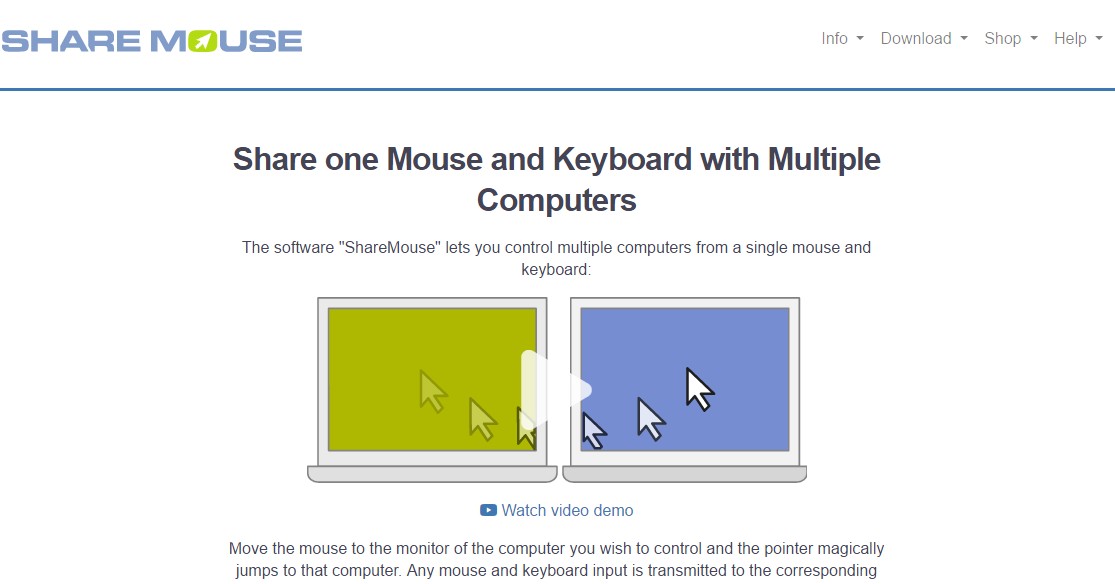 If you want a powerful software KVM, then you will like ShareMouse. This is great software for controlling multiple PCs using one keyboard, mouse, and a monitor as well. You can use the freeware edition of this software for free.
However, if you want to get the best out of this software, you can also buy either the standard or the professional version. This one comes with tons of features like supporting up to 9 computers/monitors, drag and drop files from one monitor to another, clipboard sharing and so on. Another great feature of this software is that it supports cross-platform operations. That means you can use one Mac and one Windows PC as well.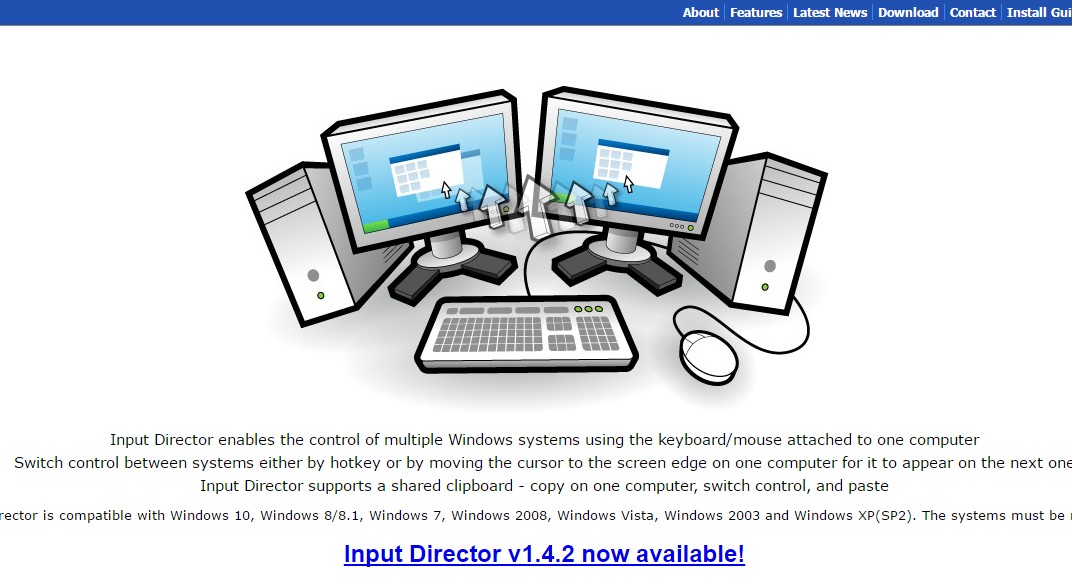 If you are looking to control multiple computers from a single monitor, you can try the Input Director software as well. It is very easy to install and work with. You can get it for free from their official website.
It also comes with multiple useful features like shared clipboard, switch control, sync shutdown, sync lock, etc. Added to these, you can also customize the settings your way.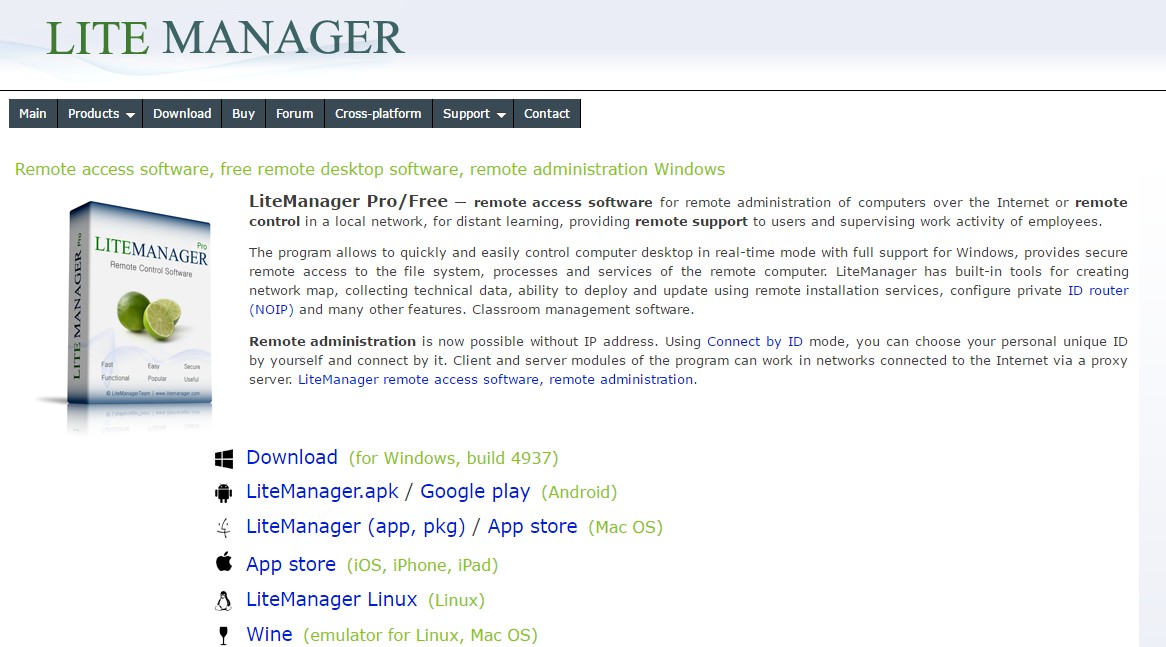 This is a different software than the others we have already talked about. Although this is a free software it comes with a lot of premium features. Also, you can use this software for free for both personal and commercial use.
Yet, you can buy a license to support the developers and some additional features. With this, you can control up to 30 computers simultaneously. And this software is available on Windows, Android, Mac OS, iOS, Linux, and even on Wine.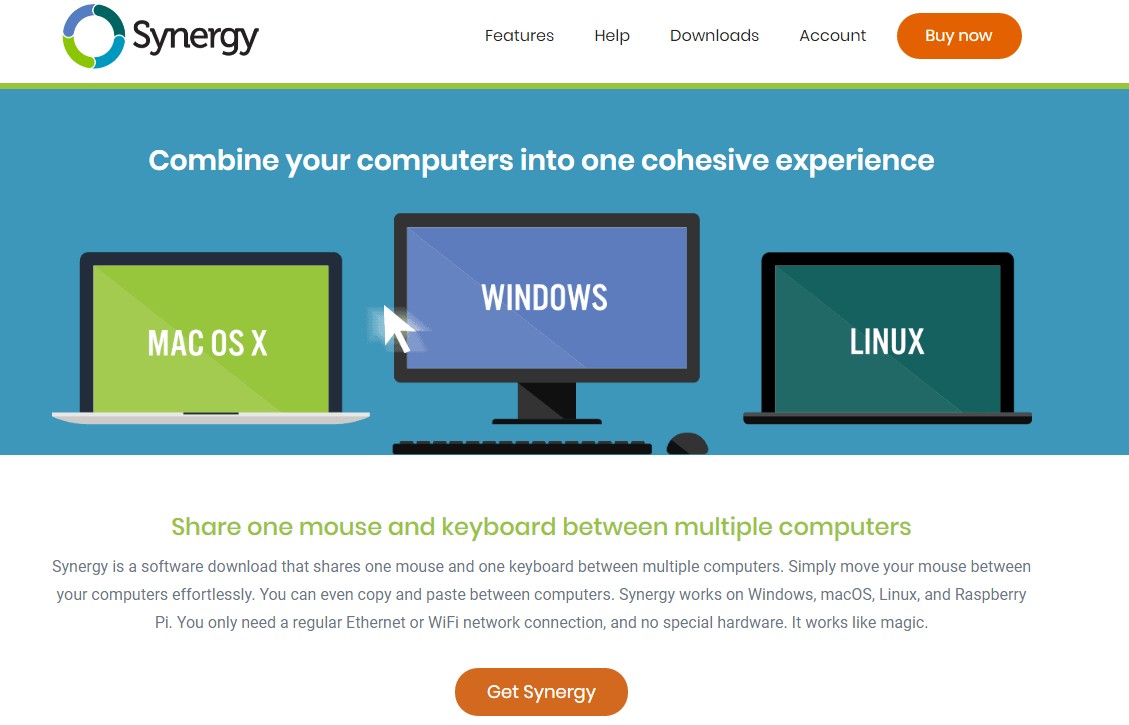 This is one of the most popular and powerful software for controlling multiple computers at the same time. At first, this was a free software. But, now, you will have to buy either the Basic or the Pro version.
It supports key swapping, Network encryption, clipboard sharing, mouse and keyboard sharing, and supports unlimited devices. Overall, this is a great software to use instead of a KVM switch.
Summing Things Up:
It's true that KVM switches are not that common nowadays. However, we have to admit that earlier these were very vital. And still, you will find KVM switches in some data centers. So, they are not completely forgotten yet.
But, for personal use, you don't need a KVM switch for connecting 2 computers to 1 monitor now. We have shown you how you can use a multi-input monitor or KVM software as alternatives to an actual KVM switch. And, this is also cheaper than buying a KVM switch.
So, will you take advantage of your multi-input port monitor after reading this? Let us know in the comments.