The Monitor Monitor participates in the Amazon Affiliates program and may receive a small percentage of a sale at no extra cost to you when you click some links on our site
Do you need to upgrade your current monitor? If you have a 1080p monitor with 60/75 Hz refresh rate, then you are due an upgrade. And, for you my friend, a 1440p/144 Hz monitor could be the best of both worlds.
Therefore, we have compiled a list of the top 1440p 144 Hz monitors available out there right now. For your convenience, most of these are very cheap even for a typical 1440p monitor. As you should already know that, the higher the resolution, the pricier it gets. So, it is very rare to find cheap 1440p 144Hz monitors. But, in this post, we are going to try to include as many cheap 144Hz/1440p monitors as possible.
So, without wasting more time, let's get to the best part…
Remark: Almost all of these monitors have a resolution of 2,560 x 1,440 i.e. 1440p or WQHD or QHD or 2K. And, these come with mostly 144 Hz refresh rate. So, we won't talk about these criteria in the reviews down below as this is similar for all of the monitors. Otherwise, it would get repetitive. Yet, if there are any exceptions, we will let you know, indeed.
Detailed reviews of the best cheap 1440p 144Hz monitors:
It is one of the most budget-friendly monitors on our list. Acer is known for making cheap yet great monitors for a long time. With this monitor, they have taken it to the next level. This is an LED monitor with the VESA mount feature.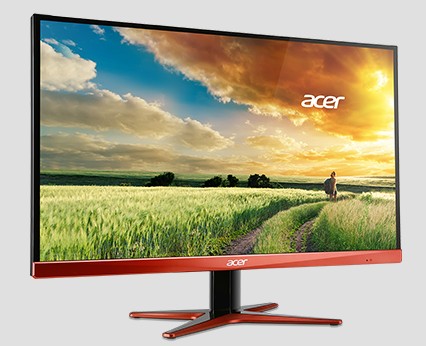 This 27-inch monitor comes with an aspect ratio of 1.78:1. This is a frameless monitor which makes it very lightweight. So, it can also be used if you need a 1440p 144Hz monitor which is easy to carry around. Also, it is perfect for gaming as it comes with AMD FreeSync support.
Key Features:
It comes with AMD FreeSync support
It has only 1 MS response rate
It comes with one DVI, 1 HDMI 2.0 and one Display Port
It can be tilted up, down and sideways. But, you can't move it up or down directly from the stand
Pros:
It comes with built-in speakers
The bezel-less design makes it perfect for using it in a multi-monitor setup
Very affordable price compared to other similar monitors
Cons:
The built-in speakers of low quality
The 1.78:1 aspect ratio might be an issue for some of you
There are a number of variations of this monitor available. However, we are only going to talk about the 27-inch version. This is not cheap like the previous one on our list. But, it has a lot of cool features which can come in handy at times.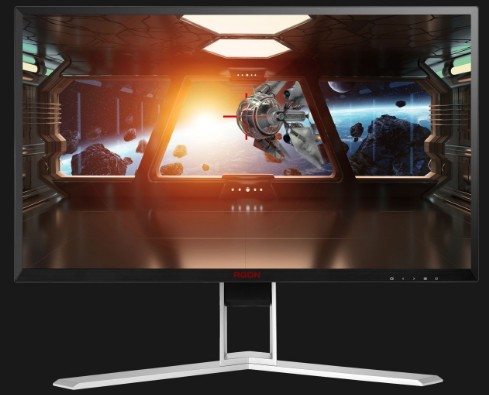 In terms of Adaptive Synch, this monitor has two versions. One is available with the AMD FreeSync and another one is available with NVidia G-Sync. The monitor comes with a dynamic contrast ratio of 50,000,000:1. Insane, isn't it? Also, you will have 350cd/m2 brightness on this one.
Key Features:
It comes with 1 ms response rate
It comes with a 16:9 aspect ratio
It has one of DVI, VGA, DP, HDMI-MHL Added to that two USB 3 and another two USB 2 port are also available
It also has built-in speakers, quick switch controller, audio line in/out
Pros:
The monitor comes with a lot of connectivity ports
It is height and pivot adjustable
You can also mount it on walls with ease
Cons:
It is a TN panel
The build quality could be a bit better
Asus needs no introductions when it comes to monitors. They are reputed for making great display panels. The Asus MG279Q is a 27 inch IPS monitor. That means you will have a great viewing angle of 178-degree with the IPS technology.
This is a monitor which has a 4ms refresh rate. In a sense, it is not that bad. However, if you want a faster response rate, then there is another version of this monitor which comes with 1 ms refresh rate. Remember, this a LED monitor with a 1.78:1 aspect ratio.
Key Features:
Two versions to choose from: AMD FreeSync VS NVidia G-Sync
It comes with HDMI, USB 3 and Display Port
It can be mounted in walls
Pros:
It comes with an ergonomically designed stand. It supports, full tilt, pivot, swivel and as well as height adjustments
Comes with ASUS Eye Care technology
Comes with ASUS Rapid Replace 3 years warranty
Cons:
It is a very heavy monitor
No built-in speakers
This is a 32 inch LED monitor. It has an aspect ratio of 16:9. If you own an NVidia GPU, then you will love this one. Because this one comes with NVidia G-Sync compatibility. Also, if you love to keep RGB lightning on your setup, it has a feature you might like.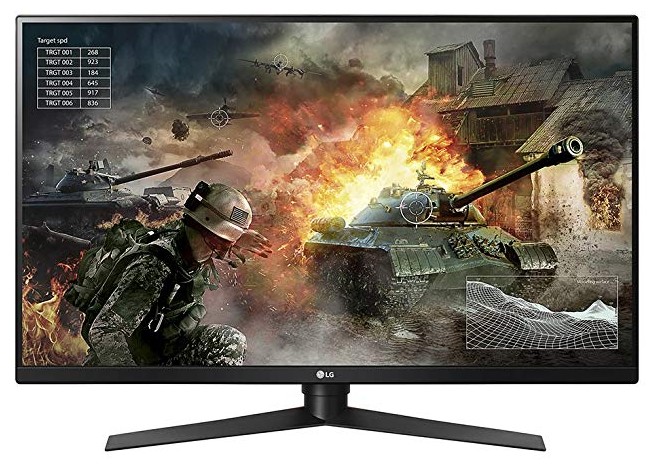 It comes with a LED Sphere lighting system on the back of the monitor. You can customize it your way from the monitor settings. It also comes with some useful features for gamers like the crosshair feature and the dynamic action feature. So, if you want a monitor for gaming, then this is a great option.
Key Features:
It has a 5 ms response rate
The stand pivots, swivels, and height adjustable
Come with HDMI and Display port inputs
It comes with ultra slim bezels
Pros:
Very good color accuracy and brightness
Comes with some gaming related features
Comes with easy to see controls for the display
Cons:
It could come with a few more connectivity ports like DVI, and VGA
It's a VA panel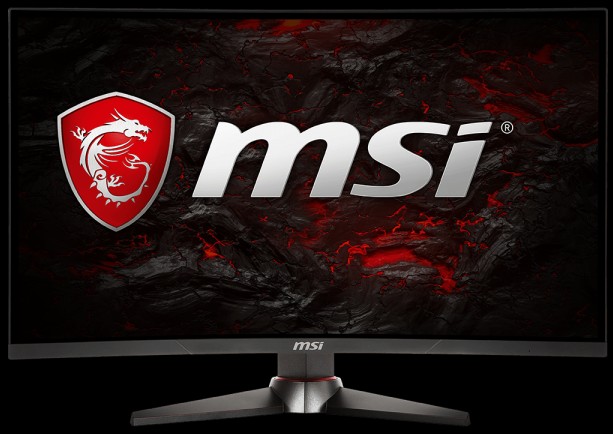 If you are a fan of curved monitors, then this one is for you. This is a 27-inch WQHD curved monitor. Yes, this is a LED monitor which has a 16:9 aspect ratio. Also, there are multiple versions of this monitor available. But we think this is the best one if you want a 1440p 144 HZ monitor.
Key Features:
Comes with 178-degree wide viewing angle
Comes with 1 ms response rate
Comes with AMD FreeSync technology support
Pros:
Perfect for using in a multi-monitor setup as it is curved and frameless
You can swivel, tilt and even adjust the height of this monitor
It's a non-glare display
Very reasonably priced
Cons:
It is a VA panel
No built-in speaker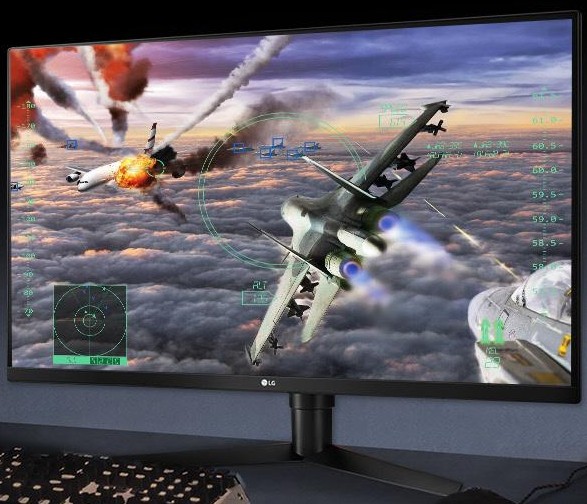 Another 32-inch 2K monitor from LG. This monitor is compatible with the AMD FreeSync technology. Similar to the last KG monitor we have discussed above, it also comes with a few gaming features. And, that makes it a good choice for the gamers. This is full of useful features. Here are some:
Key Features:
It is VESA mountable
It is a LED-Lit monitor with 16:9 aspect ratio
Comes AMD Radeon FreeSync support
It has a 1 ms response rate
Come with one display port and two HDMI port
Pros:
Comes with a virtually borderless design
Supports custom gaming settings
Comes with advanced gaming features like the black stabilizer, crosshair etc.
Comes with a LED lightning sphere on the back
Cons:
It is a VA panel
A few more connectivity port would be perfect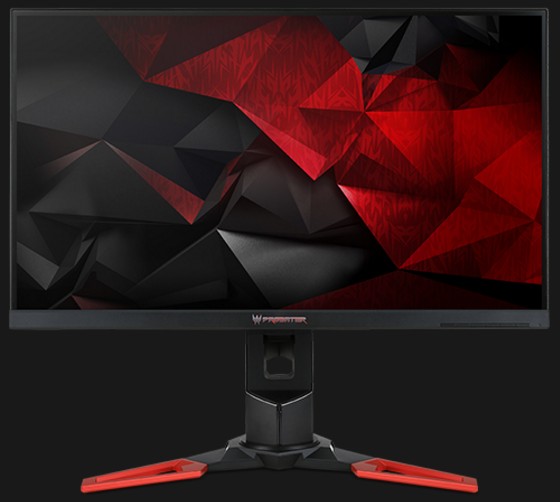 If the budget is not an issue for you, then you can take a look at this monitor. This slightly high-priced compared to the other monitors we have mentioned so far. But, we can tell you that, it is worth the price. This is a 27 inch LED monitor with 16:9 aspect ratio. This comes with the support of NVidia G-Sync technology and more features like this.
Key Features:
The response rate of this monitor is 4 ms
It comes with a pair of built-in speakers
It is an IPS display
It has a peak brightness of 350 nit
Pros:
VESA mounting compatible
You can overclock it to 165 Hz refresh rate with the display port
Comes with Acer Eye-Protect feature
Comes with HDMI, USB, and Display Ports cables
Cons:
They could offer more input ports
The speakers are not powerful enough
This is another high-end monitor. It has a lot of valuable features. And, some of them are not even available on any other monitors in our list. As a result, it has become one of the bestselling 144 Hz 1440p monitor in the market right now.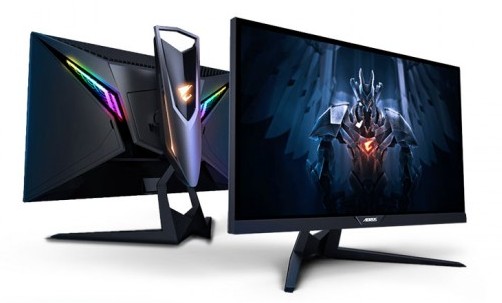 This is a 27-inch display. It has FreeSync support. That means it will work with both AMD FreeSync and NVidia G-Sync technology. It has a 1 ms of response rate. Gigabyte also added some exclusive gaming features like the Aorus Game Assist, Dashboard, and OSD Sidekick etc.
The design and the outlook of this monitor are excellent. On the back, you will find a built-in RGB backlighting system on the place. You can customize the lightning from your monitor settings. The stand is also so sturdy and you can swivel, tilt, and adjust the height as you like. Overall, this is arguably the best monitor on our list.
Key Features:
It is the world's first monitor ANC (Active Noise Cancellation) technology
It is an HDR display with 10 bit IPS panel and DCI-P3
It has one display port, two HDMI, and 2 USB 3 port
It comes with a 16:9 aspect ratio
Pros:
It is VESA mountable (100mm x 100 mm)
Awesome color accuracy and contrast ratio
The RGB backlighting on the back is perfect for RGB lovers
Cons:
It is a bit expensive
It doesn't have built-in speakers
HDR works only on full-screen mode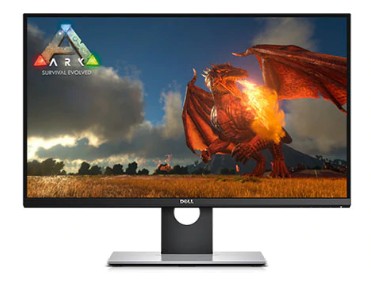 This a 27 inch LED monitor from Dell. It has a 16:9 aspect ratio. Although the monitor comes with 144 Hz of refresh rate, it can be overclocked up to 165 Hz. Dell says that it has a 1 ms response rate. Along with that, it has a contrast ratio of 1000:1. This has a borderless design. So, it would be perfect if you want to use it on a multi-monitor setup.
Key Features:
Supports NVidia G-Sync
Has one HDMI 1.4, one Display Port 1.2, and four USB 3 ports
You can tilt, swivel, and adjust the height of your monitor easily
Comes with 350 nit brightness
Pros:
VESA mount compatible
Comes with Anti-Glare feature
170 degree horizontal and 160 degree vertical viewing angle
Cons:
Comes with a TN panel
No built-in speakers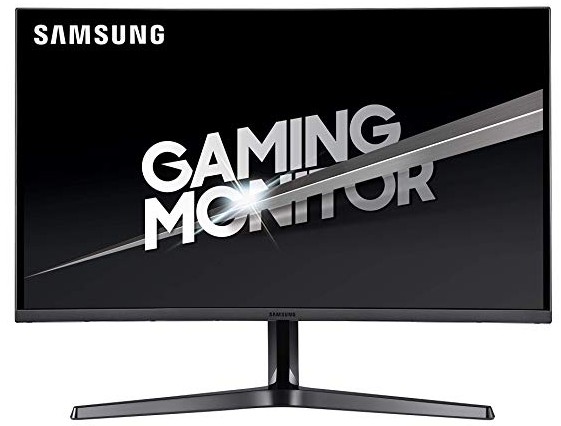 If you are searching for a cheap Samsung 1440p 144Hz monitor, then this is the one for you. It is a 27-inch curved display. There are two versions of this monitor which are with/out AMD FreeSync. Based on the versions, the price will vary. But, the difference is not that much, so we would recommend going with the FreeSync compatible one. Here are the features of this monitor:
Key Features:
Comes with 3000:1 contrast ratio
It has a 16:9 aspect ratio
It has 4 ms response time
It has 300 nit brightness
Comes with 2 HDMI and 1 display port
Pros:
Comes with multiple display modes, which can be selected depending on the games you play
Comes with 1800R screen curvature
Very cheap for a 1440p 144Hz monitor from a well-known brand
Cons:
No built-in speakers
No USB pass-through
Does not come with a display port cable
Wrap Up:
After many long and careful researches, we have come up with this list. We have tried our best to include the best of the best 1440p 144Hz monitor, which are also cheaper in price. That is really a challenge as most of the monitors with these specs tend to be expensive.
However, we believe that we have carried out that part for you. Now, it's your time to pick the one that suits you the most from the list. And, if you need to know anything or have any questions, don't forget to leave comments down below.