The Viotek GN27DB monitor has become one of the most popular 144 Hz curved monitor at the moment. This is due to a few reasons. The first and main reason behind its popularity is its low price tag. Typically, monitors with 144 Hz 1440p resolution tends to be pricey. But, thanks to Viotek, this is not the case for Viotek GN27DB.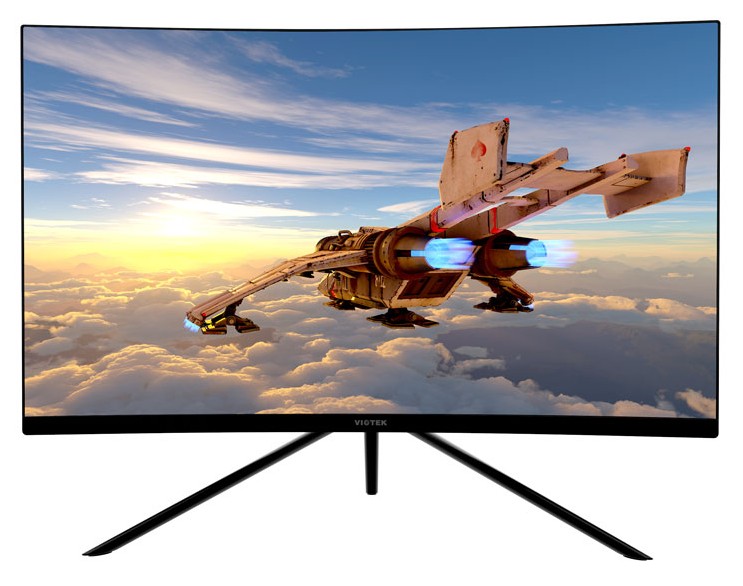 The other reason for its popularity is the feature and performance it offers. This monitor might be cheap. But we can assure you that it doesn't perform like a cheaply built display panel at all. If you want to learn more about the Viotek GN27DB, you can keep reading this post. As we are going to share a thorough review of the Viotek GN27DB 27-inch Curved Gaming Monitor down below.
So, let's proceed.
Review of the Viotek GN27DB 27-inch Curved Gaming Monitor
Outlook & Design:
Out of the box, the monitor looks gorgeous. This comes with a pretty simple yet futuristic design. To be noted, this particular monitor is available in 2 colors which are black and white. And, the price would be similar for either of the options. You know this is a reasonably priced monitor.
To achieve this feat, they had to cut corners a bit. For instance, the body of the monitor panel is made of plastic. And, the stand is not that of good quality. The design of the stand is not that bad. But the problem is with the ergonomics. It supports only the tilt option from -5° to 15°. So, if you need to adjust the height or pivot the monitor, you can't do that. This is a thing that we didn't like about this monitor.
Plus, the stand is very wide from the front to back. It has 3 legs. And the distance from the front to back is about 9 inches. So, you will have to have a large desk to accommodate the monitor. Another thing about the stand is that it is a bit wobbly. However, once you set it up, it works just fine.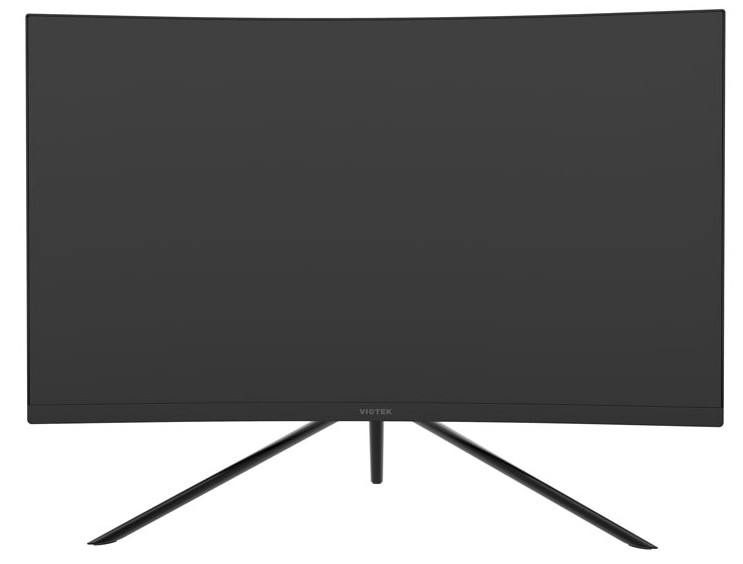 The only good thing about the stand is that it is manufactured using metal. So, it can hold up the monitor just good. Added to that, it also comes with VESA mounting (75×75) compatibility. So, if you need to mount the monitor to the wall, you can do that easily. For that, you have to remove the stand from the back of the monitor entirely. Interestingly, that way you can also use any third-party monitor stands with this monitor instead of the stock one.
On the back, you will also find a couple of 3-watt speakers. These will activate once you use the HDMI or Display Port connectivity. And, we have to admit that the speakers are also of very low quality. Now, we can't blame Viotek for that. As most of the other famous companies also do the same with the quality of their monitor speakers. Additionally, the connectivity ports are also on the back of the monitor.
The screen comes with a curvature of 1800R. This is a great feature but for a 27-inch screen, this is not particularly necessary. On the front, you will find the OSD menu buttons located on the lower right corner of the display. There are 5 OSD menu buttons. You can control a lot of functions like input switch, FPS/RTS option, PIP function, etc. directly using the OSD menu.
On top of this, you can also customize the viewing modes, tweak the color/contrast/brightness settings, and more using the OSD menu on the fly. The display panel is an anti-glare panel. Viotek doesn't advertise it as a bezel-less display. But, it has a very thin bezel. Overall, this one comes with a dazzling design.
Overall Features:
The Viotek GN27DB monitor is full of premium features. So, let's learn more about all these features in this section.
Display Features:
This is a 27-inch curved monitor. The net dimension of the display panel is 24.13 x 9.51 x 17.89 in. And it weighs only about 10 lbs. The monitor features a WQHD/2K display. That means the resolution of this monitor is 2560x1440p. But the best attraction of this monitor is the 144 Hz refresh rate. Viotek is using a VA panel from Samsung for this monitor. Overall, the display panel provides a great performance.
It also has AMD FreeSync support. Some users said that they have used this one with NVIDIA G-Sync. However, we can say that it is not officially compatible with G-Sync technology. So, try that at your own risk. However, if you have an AMD GPU, then this can be a great choice, nevertheless.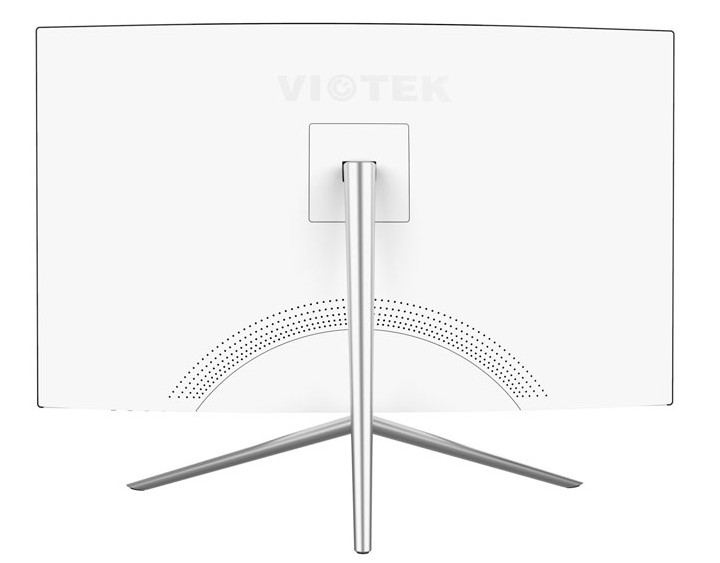 Viotek says that it comes with a response rate of just 5 ms. However, various reports suggest that it can go much lower. It also has the Overdrive feature. In that regard, you can lower the response time to 4.8 ms enabling the Overdrive feature.
Even though this is a VA panel, it comes with a 178-degree viewing angle. The monitor features 16.7M colors, 110% sRGB color gamut, a DCR of 1000000:1, and E-LED backlighting technology. These are some of the best features you can find for the money the Viotek GN27DB costs.
Gaming Features:
Viotek has integrated a few beneficial gaming features on the monitor as well. So, if you are a gamer, these can come in handy at times. First off, the AMD FreeSync can be helpful for reducing stuttering or freezing in-game. You will also love the FPS/RTS related functions like the timer and the crosshair.
If you play RTS (Real-Time Strategy) games, there are some levels that are time-sensitive. In those cases, you can set up a timer and it will be shown on the monitor screen. Again for the FPS or TPS lovers, you will have the Crosshair feature. With this feature, a gamer can easily and accurately aim to shoot in the game.
Additional Features:
There are a few special features available on this monitor as well. For instance, you have both the PIP and PBP features. The PBP or Picture-by-Picture features are there to help you multitask effortlessly. This can show two different images on the monitor from two different sources.
On the other hand, the PIP or Picture-in-Picture feature enables floating windows. This is great for video chatting or streaming while you are gaming. Another great thing about the Viotek GN27DB is that it is stream-ready. So, if you are a gamer and streamer, this monitor will benefit you.
Performance of Viotek GN27DB:
The Viotek GN27DB comes with a 144 Hz refresh rate and AMD FreeSync. That means, if you have a powerful GPU, you can play any games without any stuttering. With the Overdrive feature enabled, you can bring down the response rate to 4.8 ms. For a VA panel, this is incredibly low. And, as a result, there will be no input lag while playing even the most resource-hungry games.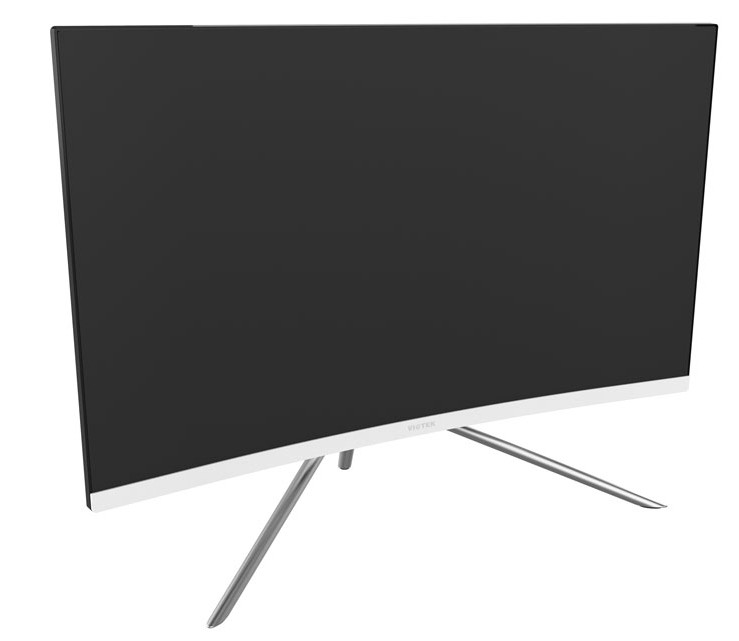 This monitor comes with a 16:9 widescreen aspect ratio. For a 27 inch curved screen, this is perfect. The 1440p resolution helps to produce pristine quality images and videos. Everything is praiseworthy of this monitor except for the brightness level. This one comes with a peak brightness of 250 nits. In our opinion, Viotek could do a lot better in this instance. Because there are cheaper options out there with higher peak brightness levels.
Other than this, performance-wise it is a beast. And, when you compare the performance to the price, it gets even better for the Viotek GN27DB.
Image & Video Quality:
When you are looking for a monitor with a high contrast ratio, better color reproduction, and a wide viewing angle, it is better to go for a VA panel. However, if you are in the need for a monitor with a lower response rate, you need a TN panel. As the Viotek GN27DB monitor uses a VA panel, you know that you are going to get a monitor with top-notch image and video quality.
The best thing about this monitor is that it produces vibrant colors out of the box. If you are not tech-savvy, you might not calibrate your monitor. So, it will be perfect for you. Yet, you can take the image and video quality of the monitor to the next level by calibrating if you want to.
With the high contrast ratio of 3000:1 and a wide viewing angle of 178 degrees, this can produce eye-catching color output. The Viotek GN27DB also features 110% sRGB and 85% NTSC color gamut with a dynamic contrast ratio of 1,000,000:1. Thus, whether you use it for gaming, office works, or editing images/videos, this can provide you with top tier viewing experience. We have to say that Viotek has done a good job with the Viotek GN27DB monitor.
Connectivity Features: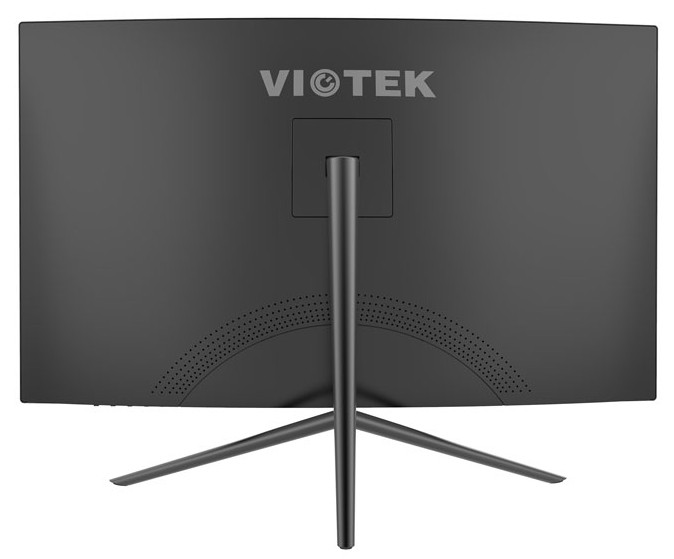 The connectivity ports are on the back of the monitor. Those are hidden behind a cover that you can easily remove and reattach. There are 3 input ports in the Viotek GN27DB such as 1 x Display Port 1.2, and 2 x HDMI (1.2 or 2.0). As a result, you can technically connect 3 video sources at once in the monitor. And, with the help of the OSD menu, it is very easy to switch the input option.
Due to multiple connectivity options, you can use the monitor with your Xbox or PlayStation console as well. However, if you need a monitor only for your Xbox and PS console, there are cheaper options out there. We would not suggest it to our readers if you need a monitor just for your consoles. Because it has a 1440p resolution whereas the Xbox and PS4 have 1080p resolution at best.
Quick Look at the Specifications:
Here are the main Specs of this monitor at a glance.

Screen Size: 27 inches
Aspect Ratio: 16:9
Screen Resolution: 2560x1440p/2K/WQHD
Display Panel Type: VA from Samsung
Built-in Speakers: Yes, 2 x 3 Watts speakers
Refresh Rate: 144 Hz
Peak Brightness: 250 nits
Connectivity: 1x HDMI 1.4 / 1x HMDI 2.0/ 1 x DP1.2 (cable included)
VESA Mount: Supports 75 x 75mm VESA mount
Response Rate: 5 ms (Standard) & 4.8 ms (With Overdrive)
Contrast Ratio: 3000:1
Dynamic Contrast Ratio: 1000000:1
Pros:
Great Price to Performance Ratio
High refresh rate
Excellent color reproduction
Overdrive and AMD FreeSync Feature
Slim and attractive design
Supports wall mounting
Cons:
The stand supports only tilt adjustments
The Brightness could be a bit higher
Speakers are of low quality
Wrapping it up:
Simply put, this is one of the best 27-inch curved monitors in the market right now. However, there are a lot of people that are skeptical to buy a Viotek monitor. So, you might also be thinking about whether you should go for this Viotek monitor or not. If you want a monitor with a 144 Hz refresh rate, 1440p resolution with a 27-inch curved display, we think this should be a must-buy for you.
Also, if the 5 ms response rate is not enough for you, you can look for other 144 Hz 1440p resolution monitors with a lower response rate. On the opposite, if you need top-notch picture quality and remarkable color reproduction, then the Viotek GN27DB can be a great choice.